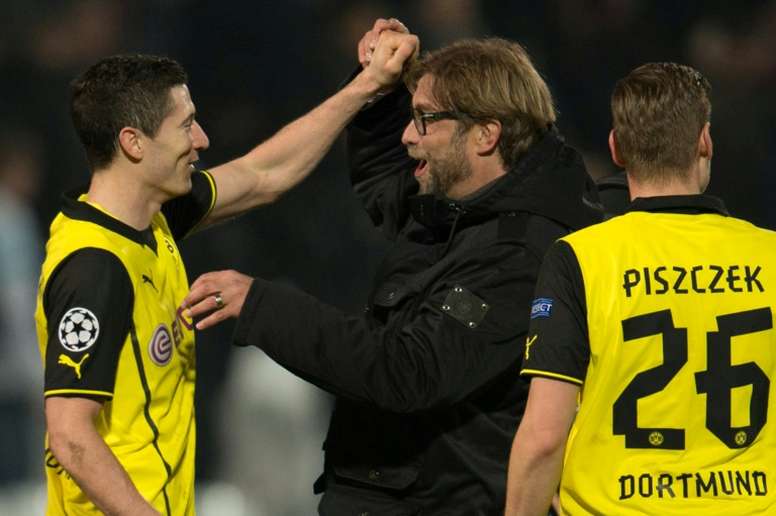 Lewandowski calls Klopp "the toughest teacher" of his career
We're so used to seeing Robert Lewandowski score goals at Bayern Munich that it seems a lifetime ago that he scored at Borussia Dortmund.
However, he has not forgotten. Nor has he forgotten Jürgen Klopp, a coach who made it very difficult for him, but who helped him to become a big star.
The Pole spoke in 'The Players' Tribune' about the German coach and did so as if he were a father to him: "He is a coach who is like the teacher who demands the maximum from his pupils".
"Jürgen was not just a father figure to me. As a coach, he was like the 'tough or bad teacher'. And I mean that in the good sense of the word," continued the Pole about his main mentor.
Before arriving at Bayern Munich, where he has scored 269 goals and 49 assists in 309 games, Robert Lewandowski played 187 games for Borussia Dortmund under Jürgen Klopp with a haul of 103 goals and 34 assists.