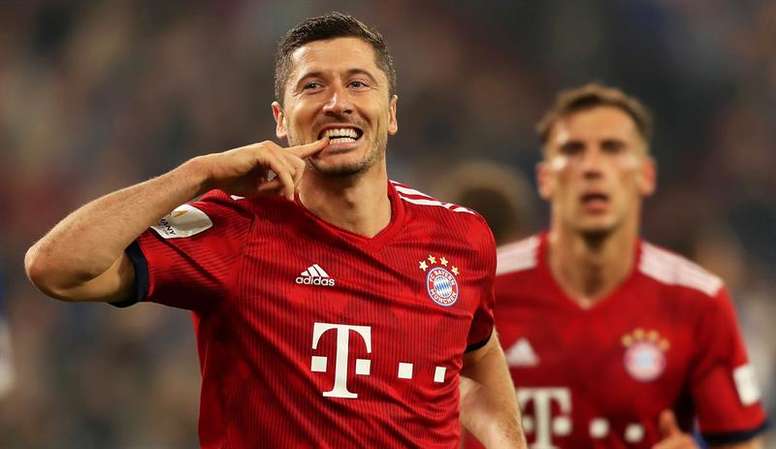 Lewandowksi says he had offers to leave Bayern
''There were things about Bayern that I didn't like and could have spoke about it. I had various offers from different clubs. When I knew this, there was a strange atmosphere with the media and I decided to speak about it,'' divulged the striker in an interview with 'Sportowe Fakty'.
Lewandowski added to this, saying: ''At that time, I wanted to say 'if there are so many people that don't like me I could leave.' Having said that I knew that Bayern's response would be 'No, no and no' regardless of that offer could have come.''
''I can't say that I'm annoyed. I am still at one of the best clubs in the world, however Bayern's worldwide popularity is maybe a little less than other big clubs, but if I was not happy here, I would have a problem'', he said.
At the same time, the Pole wanted to emphasise his motivation: ''I will continue fighting for the most important goals. The season is long and we can play better. Although at the moment there are a lot of things we need to improve.
Meanwhile, Lewandowski wanted to shut down speculation about his change of agent. ''I didn't look for a new agent to get a transfer. I have always felt comfortable in Munich. The change of agents didn't just happen over night, it took place over a year and a half. It only appeared in the media in March''.