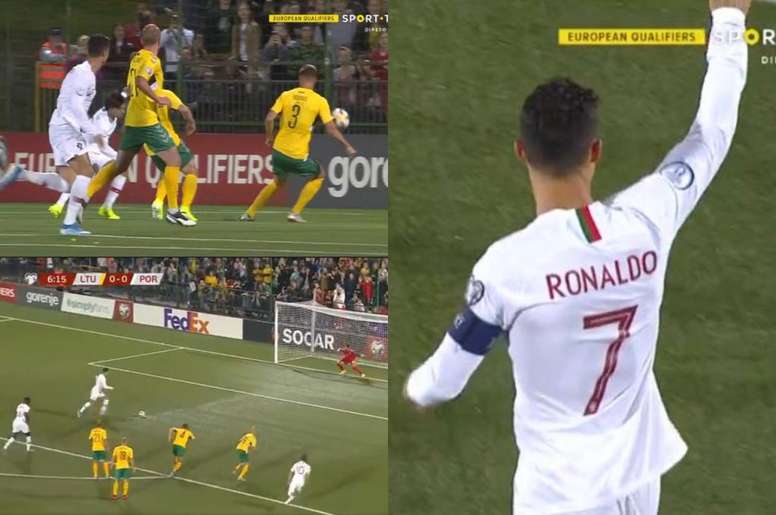 Lethal duo: Joao Felix won a penalty and Cristiano converted it
Joao Felix and Cristiano Ronaldo needed just seven minutes to put the Portuguese side ahead in the match with Lithuania.
The opening minutes of the Euro 2020 qualifier were being played when Joao Felix went into the box. He skilfully made his way in and beat defenders before the Atletico Madrid striker crossed with his left foot. The ball struck a Lithuanian on the arm and the referee did not hesitate in pointing to the spot.
Cristiano picked up the ball, put it on the spot and prepared himself to take it.
From 12 yards, the Juventus attacker kept his cool and put the ball right by Setkus' right hand post. A lethal duo which is giving Portugal plenty of joy.