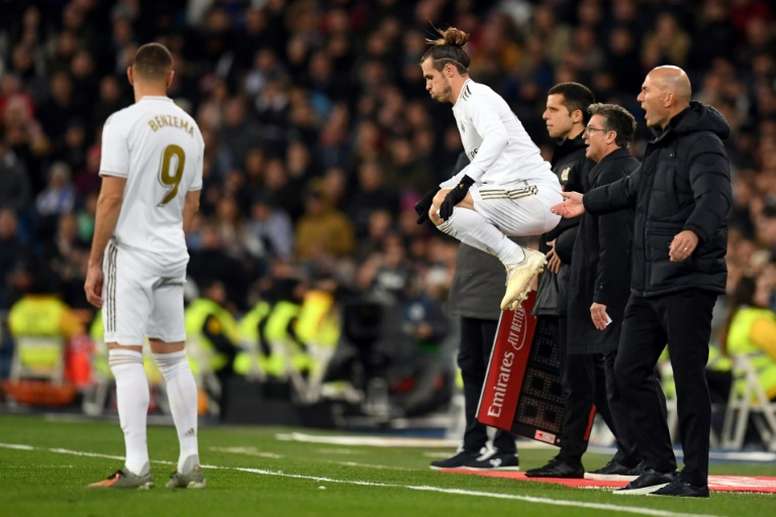 Let's save soldier Bale
Gareth Bale's future as a Real Madrid player is shakier than ever. Zinedine Zidane sought an impossible pardon from the fans after introducing him as a substitute, but his presence on the pitch had the opposite effect.
The Santiago Bernabeu welcomed him with a roar of jeering in one of the loudest displays the Real Madrid ground has ever seen for a local player.
His display with the "Wales. Golf. Madrid. In that order" flag has cost him dearly, and the situation worsens for the Madrid player, as fans had a number of reasons for their animosity towards the player even before the international break.
Before he had even joined his national team, Gareth Bale publicly stated he prefers to play with his country than with his club - a fair statement, and one many other football players could make - but one that did not go down well with fans who have felt he lacks commitment with his club regardless of how understandable his feeling is. Only a few hours had gone by after his words had come out of the press when the Welsh player had already joined Ryan Giggs with his national team.
By the time the Welshman stepped onto the pitch yesterday, the accumulated animosity towards the player had taken over, and the fans made sure to let Gareth Bale know he is not wanted or welcomed any longer.
Real Madrid, of course, can not let this go on. They want to rehabilitate the player because they know that having him punished or without minutes would devalue him even more.
After the match against Real Sociedad, the team supported Bale in a decisive way. First Zidane, then Varane, Courtois, Valverde... and so on to Butragueño.
Although the player's future seems farther than ever from the Spanish capital, Real Madrid can not afford to give away a player who should compete with the best in the world. Gareth Bale has given a lot to Real Madrid, but he is certainly not what the fans imagined in 2013 when he joined the team as a long-term substitute for Cristiano Ronaldo.