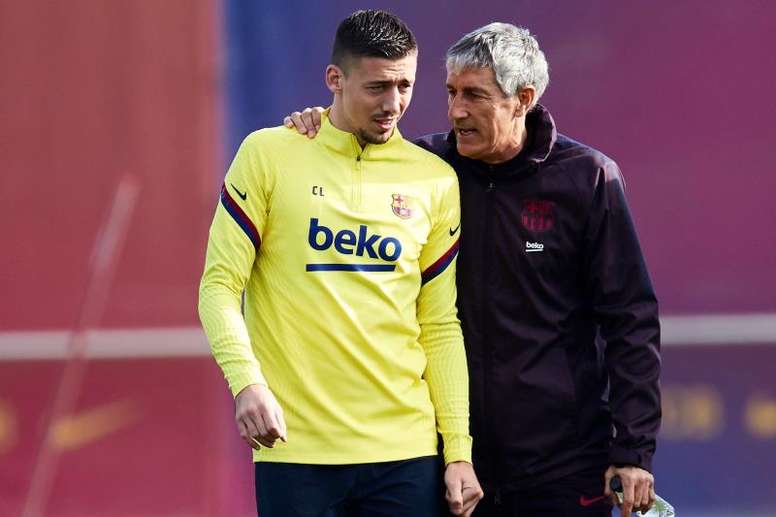 Lenglet's tremendous drop in form
Apart from the fact that Barcelona continue to think that the incident with Sergio Ramos was not a penalty, Clement Lenglet has created doubts recently with his performances as a Barca footballer.
The former Sevilla man, who had a great first season at Barcelona which made the club forget about Samuel Umtiti, has performed worse in 2020.
Lenglet reached his peak as a Barcelona player roughly a year and a half ago. Barcelona beat Real Madrid twice to seal the La Liga title and to make the Copa del Rey final and the central defender was impeccable.
Many saw him as Gerard Pique's successor so he became Pique's indisputable partner in central defence, with Umtiti out injured.
The end of the 2019-20 campaign, with the arrival of Quique Setien, was not very good for the player. He lost his composure and he showed nerves in some instances when he was controlling the situation perfectly beforehand.
The present campaign has made his strengths and weaknesses more obvious. While he continues to play well playing the ball out, the French central defender has made mistakes like in the penalty incident with Ramos and red cards such as the one he got in Vigo.
The French central defender will have another chance to show his worth in Turin. He will have to show he can lead the Barca central defence without Pique. Lenglet will be, together with Araujo, the leaders of Barcelona's defence against Juventus. It is very important to perform, especially after Barca's loss in the 'Clasico'.