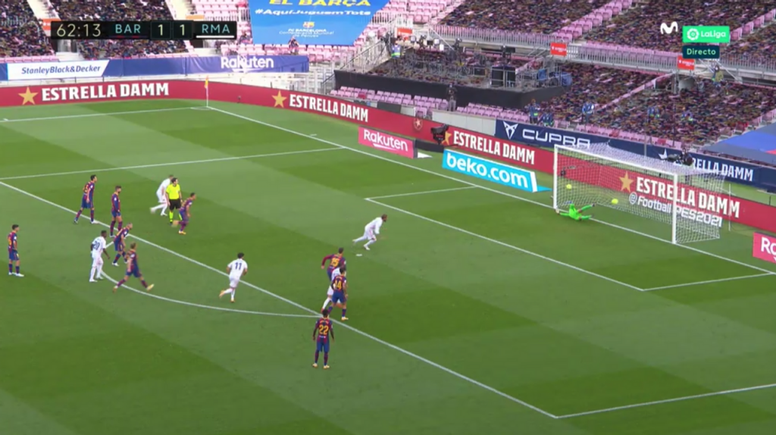 Lenglet pulls back, VAR advises, and Ramos penalty makes it 1-2
It's been 14 years since Real Madrid got a penalty at the Camp Nou. And the one they got on Saturday after 60 minutes was not without controversy over VAR's intervention.
In a ball in the box, Sergio Ramos was pulled back by Lenglet before looking for the shot. It was obvious. However, Martínez Munuera didn't initially give it.
But the video-arbitration intervened, with Sánchez Martínez at the head, to warn the referee, who went to see it on screen, and he had no doubts. In fact, Lenglet gambled with an unnecessary second yellow after the first half booking.
Barcelona were better at this stage of the match, but Real Madrid hit them through Sergio Ramos, who became the first defender to reach 100 goals for Real Madrid.
The decision was heavily protested by Leo Messi and Jordi Alba, who were booked, although it is Lenglet's mistake against a CB who was able to lose his marker in his attempt to score.
October 24, 2020