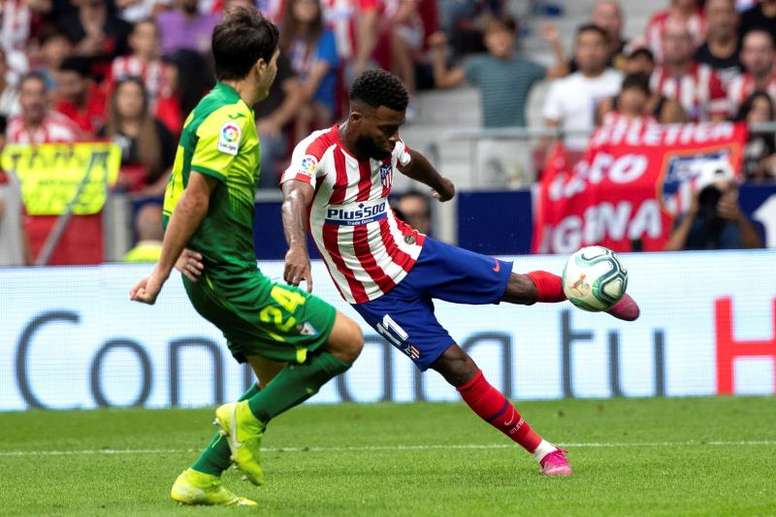 Lemar, even more invisible when more was needed
Available on the bench, he did not get any minutes this past Friday at the La Ceramica stadium against Villarreal; a very strange situational for the French international and it has only happened at Atletico once in the season and a half that he has been at the club (in the 2-0 defeat against Athletic on the 16th March this year).
Lemar, at this time, has played six games as a substitute, since he was replaced at half time against Seville. It is his longest time spent outside the starting XI in the Madrid team. He was not chosen for the starting line-up against Leverkusen, Espanyol, Juventus, Granada, Barcelona and Villarreal. In the last one, he didn't even play.
And he has only started in three of the Atletico's last 14 games, only one of them did he play until the end (against Alaves in Vitoria - when the start of the season had placed him among the coach's preferences for the starting eleven), The first five duels he played from the start, up until the 2-2 draw with Juventus, where he experienced muscle discomfort, which kept him out of the games against Celta and Mallorca.
Since then he has been in the background. He is now more of a sub than a starting XI player. In all of last season, out of the 51 games, he was available for 44 and played 43, 31 of them from the start, his longest absence from the eleven lasted for two matches: in February against Rayo (0-1) and Juventus (2-0).
These are statistics that confirm his daily fall at Atletico, foreseeable for a long time, because the ownership he had assumed since his arrival from Monaco in exchange for 72 million euros for 70% of their rights had almost never been supported by definitive actions, counted throughout this stage.
In his 61 matches, with three goals and four assists, with Atletico, he was only crucial with his goals in the triumph against Getafe (0-2), in which he scored a goal and assisted another, and in the victory against Eibar (0-1), and with his goal passes in one: in the 3-2 against Valencia. All of them date from last season.
"It cost him. But I have no doubt that next year he will have a fantastic season," Simeone said, whose words correspond to the 11th May, when he was already over last season and was thinking about the next one.
A pre-season, seven months and 18 games later, Lemar has yet to respond with either the reaction or the determination expected as the winter market approaches. This course he has not scored a goal, has not given any definitive pass and has not provided anything but details. Little for a player of his size, price and value.