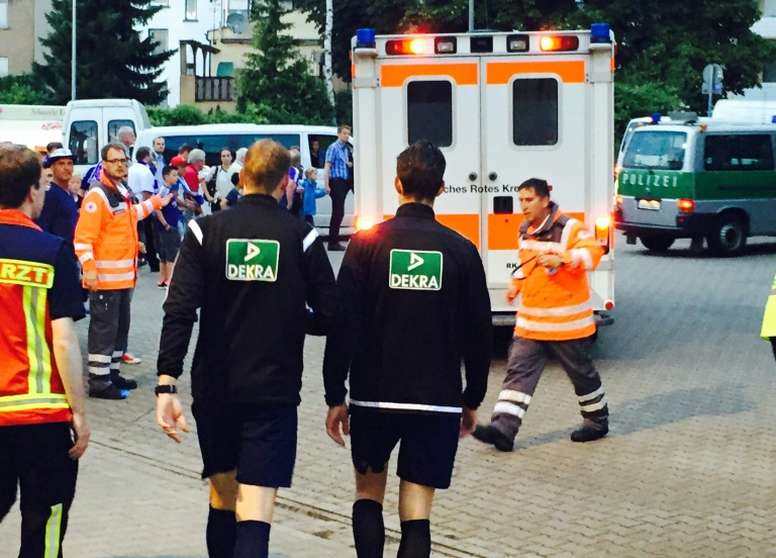 Leipzig awarded win after abandoned German Cup clash
Leipzig were 1-0 down at the third division club in Monday's cup game after Halil Savran's first-minute goal when referee Martin Petersen was struck on the head by a lighter in the 71st minute.
The DFB have awarded the Red Bull franchise a 2-0 victory and deemed Osnabruck "responsible for its spectators and responsible for their conduct."Â
The 30-year-old referee had attempted to calm down an altercation between Leipzig's Davie Selke and the hosts' Michael Hohnstedt -- who were both warming up behind the visitors' goal in front of home supporters -- before the incident happened.
Leipzig coach and sporting director Ralf Rangnick had offered Osnabruck a rematch but the DFB said, according to its regulations, that it was "not possible to replay the meeting or the last 20 minutes."
The host fans' actions have ultimately cost Osnabruck a place in the next round of the tournament with director Lothar Gans labelling the incident as a "disaster" for the Lower Saxony club before saying that the action "cannot be excused".
The draw for the second round is scheduled on Friday evening after the Bundesliga season-opener between champions Bayern Munich and Hamburg.