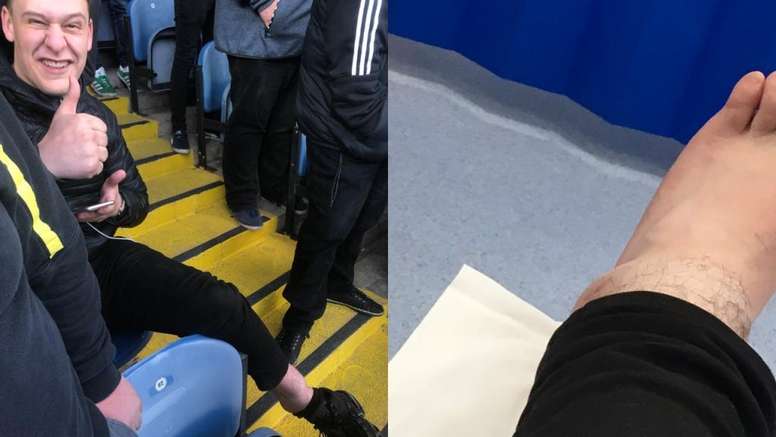 Leeds fan breaks ankle in goal celebrations
There are many things that the most loyal of supporters would do for their team, many would go through severe pain for their team to win. This was literally the case for Matt Richardson, a young Leeds United supporter, who broke his ankle in the goal celebrations in the 1-0 victiry over Sheffield Wednesday.
Leeds are now second place in the Premier League following the victory, but were being held to a dull stalemate until the match winning goal was scored in the 65th minute. In and amongst the joyous celebrations, Richardson fell awkwardly and broke his left ankle.
Despite the pain that Richardson was in, he was not going to stop his joy and continued to celebrate a vital three points for the Midlands club.
"This is what Leeds does to me. Harrison scored and I ended up breaking my ankle in celebration. Now I'm sitting in the hospital waiting to be operated on, but I don't care because we won." Richardson said
Never has an ankle been broken with so much joy.