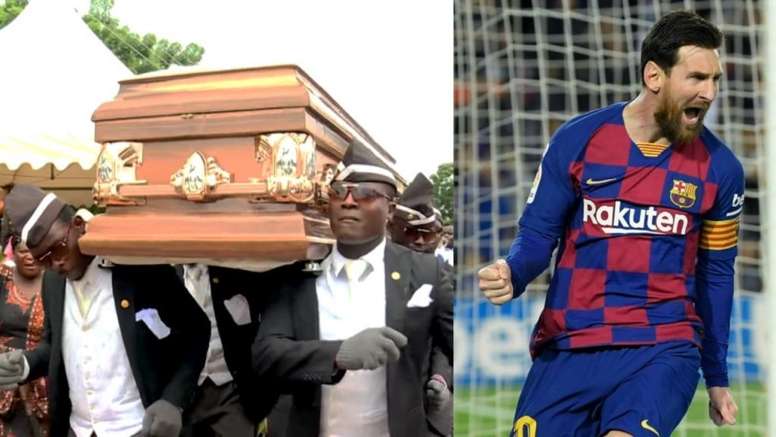 Leader of coffin meme would invite Messi, Ronaldo and Ronaldinho to dance
The Internet has been flooded with videos of the Dancing Pallbearers. In a meme, these appeared after there was a borderline situation that could lead to death. Benjamin Aidoo is their leader.
Aidoo spoke to 'Marca' about what this phenomenon has meant and even dared to speak about football. "I would invite Cristiano Ronaldo, Messi and Ronaldinho to dance. Those three are my favourites," he said.
"I love Ronaldo for his personality, for his way of being. Messi is my favourite player and Ronaldinho was always smiling. I love them and I would love to dance and play with them," added Aidoo.
A loyal Chelsea fan, he admits that he has been "since Essien played there". "Now there are more people and I love to see black and white players working together. I love to see people from my country or other places, but black people playing in big teams," he said.
Aidoo took his first steps into the world of football as a child. "I was left-footed and played for teams in Ghana and I liked playing, but what I hated was training. I was the only lefty on the team and I knew that every time I didn't go to practice, the coach would come and get me to play. I decided I was going to use my legs to dance. Nobody's going to kick me out of their coffin, so I stopped playing football".
The Dancing Pallbearers meme has gone around the world for their unique way of celebrating funerals. Aidoo envisions his as follows: "It will be a massive event. Right now it's hard to see what it would be like, but believe me, my guys would do anything to make it unforgettable. I don't think they'd let me rest in peace".