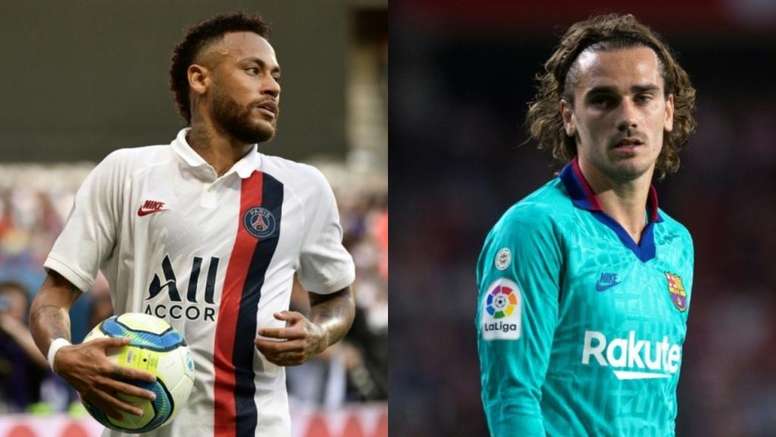 'Le10Sport': Barca thinking about Griezmann-Neymar swap
After a summer full of news and rumours, Barcelona couldn't achieve their main objective: the return of Neymar.
PSG's number 10 was very close to signing, but in the end, Barca couldn't get the deal over the line.
Despite this, it seems that Neymar is still very much part of Barcelona's future plans, and with eyes on the next transfer window, they would be willing to play a very powerful card: Antoine Griezmann.
According to 'Le10Sport', Josep Maria Bartomeu, Barca's president, could include the Frenchman in 'operation Neymar'.
Griezmann hasn't had an easy start at the Camp Nou, with a system where he doesn't feel comfortable.
Furthermore, his unusual relationship with Lionel Messi, emblem and star of Barca, isn't helping to improve the situation.
With regards to Neymar, he still continues to have the support of the dressing room despite leaving in 2017 and he would presumably start immediately since he would occupy Griezmann's position.
In short, one more piece of the puzzle that becomes part of the Brazilian's future that, despite shining in Paris, continues to point to Barca.