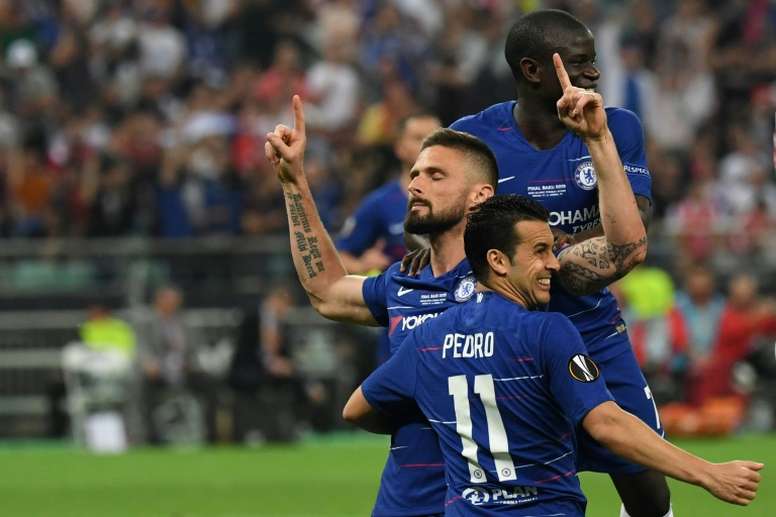 Lazio want Giroud and Pedro for free
Chelsea want to do a clear out of their squad for next season and everything seems to suggest that they will let go players who have been important in recent years.
Giroud and Pedro will not renew their contracts at Chelsea and several clubs are already after them for next season. 'AS' says that Lazio are ready to take advantage of this situation.
Due to the possibility of Immobile signing for Liverpool, Lazio are looking to cover their backs and get a pure number 9 in Giroud, who would leave Stamford Bridge without the West London club getting a penny.
The same thing applies to the ex-Barca player Pedro. The Spaniard has already confirmed he will not stay on at Chelsea and so Lazio want to get both strikers in case they play in the Champions League next year.
Nevertheless, everything is subject to the competition beginning in the short to medium term. If the Premier League goes on past June, the footballers whose contracts are due to expire could extend their stay to allow them to finish the season.