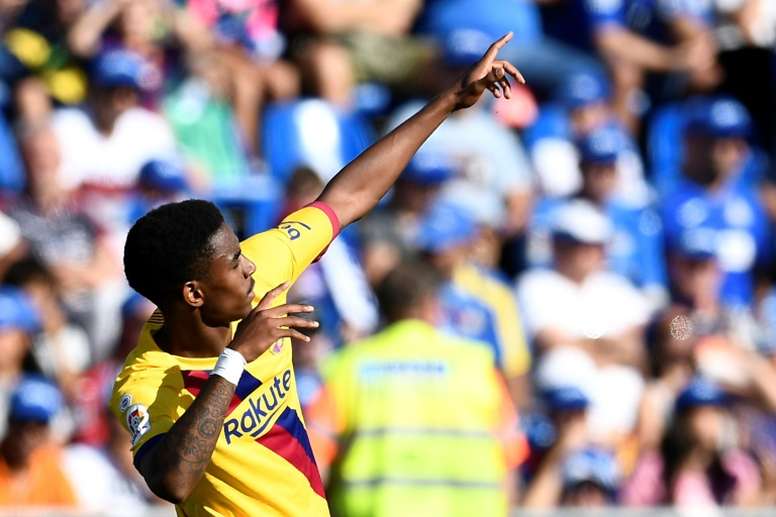 Latest transfer news and rumours from July 4th 2020
23:00: Arsenal offer Thomas three times what he earns at Atletico
Arsenal seem willing to fork out money for Thomas Partey. Not only will they play the footballer's buyout clause, but they will also offer him triple his salary compared to what he gets at Atletico Madrid.
22:00 Tottenham say no to Ndomebélé-Ramsey swap
According to the 'Daily Telegraph', Tottenham have reportedly rejected a swap with Juventus between Tanguy Ndombélé and Aaron Ramsey. José Mourinho wants to keep the Frenchman in the squad.
21:30: PSG opt for silence over Neymar's future
PSG have opted for silence over Neymar's future. PSG have gone from wanting to renew his contract to not wanting to speak with his inner circle and that leaves open the possibility of him going to Barca.
20:45: Chelsea could get Sancho off Man Utd
Manchester United are struggling to sign Jadon Sancho because they are not able to reach an agreement with Borussia Dortmund. Chelsea, despite the arrivals of Hakim Ziyech and Timo Werner, are apparently willing to accept the Bundesliga club's high asking price.
19:30 Pau Torres linked with Chelsea
According to the 'Daily Mail', Pau Torres is reportedly on Chelsea's agenda to strengthen their defence ahead of next season.
17:15 Rummennigge rules out Havertz arrival and Lucas Hernández exit
Despite not having finished the season, Bayern Munich are already planning for next season. Karl Heinz Rummenigge ruled out the arrival of Havertz, and also the sale of Lucas Hernández, whilst confirming Thiago's exit.
16:45 Last attempt to keep Willian
Willian will end the season at Chelsea. But, once the 2019-20 season ends, he will be free to pack his bags and look for another destination. According to 'The Sun', the Blues still have faith that he will change his mind and will make him one last renewal offer.
16:30 Madrid strengthen youth academy with Armand Vallés
Real Madrid have opted strongly to strengthen their youth academy. 16 year old forward, Armand Vallés, has signed for the youth team to strengthen the attack from Mercantil.
16:15: Liverpool reportedly have an agreement with Thiago
Thiago Alcantara is apparently very close to becoming a Liverpool player. The Spanish midfielder for Bayern Munich seems determined to leave the Bundesliga and head for the Premier League.
14:45: Milan sets aside 18 million euros for Dumfries
AC Milan are looking for right-handed full-backs and the favourite is PSV's Denzel Dumfries. According to TMW, they want to convince the Dutch team of his transfer in exchange for 18 million euros, despite the fact that PSV are asking for 25 million.
14:25: Aouchiche leaves PSG
Adil Aouchiche is soon to be a former PSG player, as he confirmed on his Instagram account. There is no official information as to where he will end up, but the main candidates are Juventus and Saint-Etienne.
14:15: Junior Firpo linked to Napoli
The future of Junior Firpo could be Italy, although not precisely through Inter as had been discussed recently. According to 'Sport Mediaset', Antonio Conte could have discarded the FC Barcelona defender. Napoli, says 'Il Mattino', would be interested in making room for the former Betis player.
13:30:Sneijder considering return at Utrecht, Dutch press claim
Dutch midfielder Wesley Sneijder is considering coming out of retirement to play for his hometown club Utrecht, local media have reported.
12:10: Bailey triggers interest from Premier League clubs
Leon Bailey is having a spectacular season with Bayer Leverkusen. And in England, half the Premiership wants him. City, Liverpool and United have all shown their interest, and now Everton has been added to the list.
11:20: "Messi will stay to help, his heart is in Barcelona"
Joan Gaspart, who was president of FC Barcelona, believes Leo Messi will not move from Camp Nou. Gaspart believes that the Argentine's loyalty will not allow him to leave, despite the ongoing rumours.
10:15: Aubameyang's salary demands in order to stay at Arsenal
According to ESPN, striker Pierre-Emerick Aubameyang has asked for a salary of 15 million euros a year to extend his contract with Arsenal.
9:00 Barça in negotiations with City for Eric Garcia
Eric Garcia could return to FC Barcelona, the club where he began his sporting career. As 'Sport' reports, the Catalan club has already started negotiations with Manchester City, his current club. This summer, the defender could change the Premier League for La Liga.