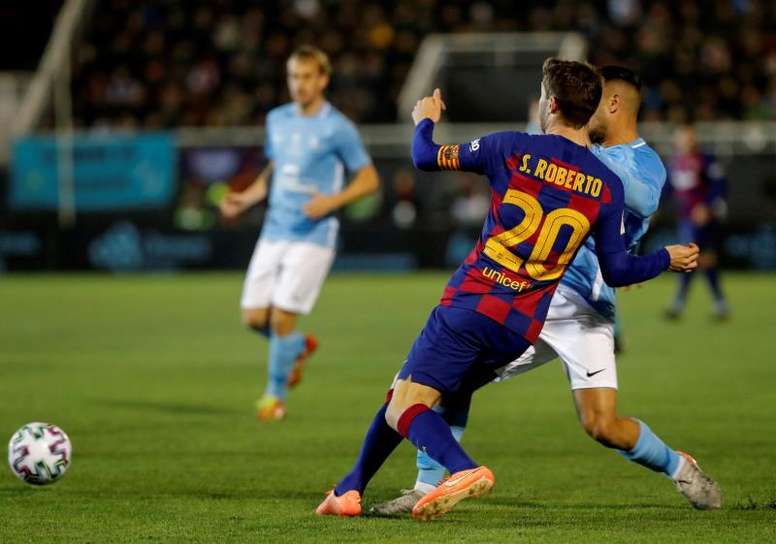 Latest transfer news and rumours from August 1st 2020
18:45 Cádiz sign Gaspar Panadero until 2023
Cádiz continue to add players for their return to the Primera División. On this occasion, it is Gaspar Panadero, who joins on a free from Al-Wahda for the next three seasons.
18:15 Junior Fernandes, between Istanbul Basaksehir and Besiktas
Junior Fernandes is now a free agent. After saying goodbye to Alanyaspor, the Chilean international could continue in the Turkish League, as both Istanbul Basaksehir and Besiktas have reportedly put two juicy offers on his table.
17:00 New signing for Lille: Pizzuto arrives from Pachuca
LOSC Lille have confirmed the signing of Eugenio Pizzuto, 18-year-old Mexican midfielder from Pachuca.
15:15 Madrid want Brahim to choose Getafe
According to 'El Transistor', Real Madrid are going to speak with Brahim Díaz this week to try and convince him that the best thing is that he goes on loan to Getafe.
14:20: Barca to negotiate over Eric Garcia again following Champions League
Eric Garcia could return to Barca once the Champions League is over. Barca have apparently thought to wait under the campaign is over before sitting down to negotiate with Man City. Talks will about the Spanish central defender's future.
14:00: Parrott joins Millwall on loan after Mourinho's approval
Tottenham agreed to send Troy Parrott out on loan. The Spurs youngster will play in the Championship for Millwall.
13:45 Celtic, new destination for Hart?
According to 'The Sun', Celtic are looking for a goalkeeper for this season and have got their eye on Joe Hart, free after his deal at Burnley ended.
13:30: Camavinga to give Real Madrid as much time as they need
Talented Rennes midfielder Eduardo Camavinga is clear that his future lies at Real Madrid. So much so that, according to 'Marca', even if 'Los Blancos' do not sign anyone this summer, they are willing to wait until 2021-22 if it were necessary.
13:20: Dortmund lower Sancho's price for move to United under certain conditions
The Jadon Sancho saga could end soon. According to 'The Independent', Borussia Dortmund have budged regarding the price. They will ask Man Utd for 66 million euros, but under certain conditions which would benefit the German club.
13:15 Sergio Romero to meet with United to speak about future
Manchester United's second-choice goalkeeper has a very important date at Old Trafford this week. According to 'TMW', Sergio Romero will reportedly have a meeting with the board to speak about his future.
13:00 Lille sign veteran Turkish striker Yilmaz
Lille have signed Turkish striker Burak Yilmaz from Besiktas on a free transfer, one day after selling Victor Osimhen to Napoli, the Ligue 1 club announced on Saturday.
12:00 Everton after Madrid player
The Real Madrid player on loan at Sevilla last season, Sergio Reguilón, has made his way on to Carlo Ancelotti's Everton agenda. According to 'Sky Sports', the English side would offer around 20 million euros for the defender.
11:30 City go for Sergi Roberto
On their cover on Saturday, the newspaper 'Sport' informed that Manchester City have told Barcelona of their interest in signing Sergi Roberto.