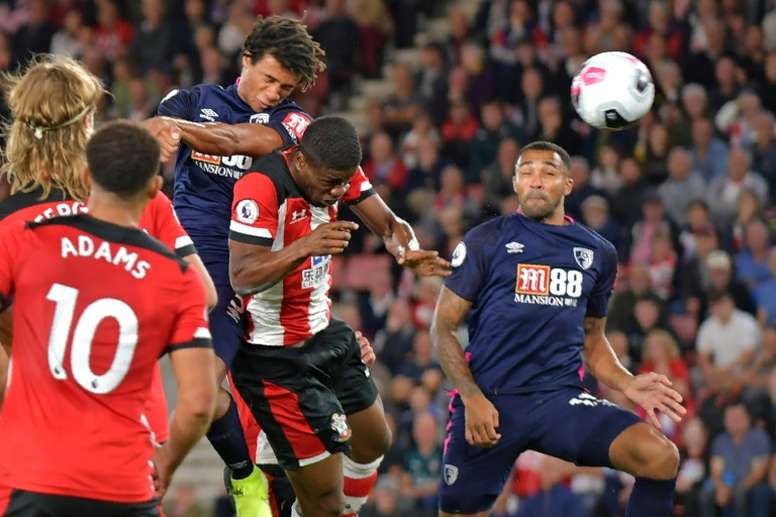 Latest transfer news and rumours from 9th July 2020
20:15 Salisu decides: Rennes or Southampton?
The moment of truth has arrived. With Real Valladolid's La Liga status practically confirmed, Mohamed Salisu has to decide where he wants to play next season. Now it seems that he has two destinations: Rennes and Southampton.
19:30 Inter put 30 million on the table for Giroud and Emerson
'Tuttosport' assure that Inter have made a 30 million euro offer to Chelsea for Emerson Palmieri and Olivier Giroud. The figure, although it seems small, is higher than the market value of both players combined.
19:15 Kakuta returns to Lens 13 years later
Gaël Kakuta has reached an agreement with another French club at 29 years old. The winger was announced as a new Lens player, who he signs for on loan from Amiens.
16:15 PSG put focus on French transfer market
PSG have decided to prioritise the signing of a French player in the present summer window. Boubacar Kamará, Ismaël Benaccer, and Maouassa stand out in the Parisian's long list.
15:00: Solskjaer's three favourite defenders ahead of the transfer window
ESPN' reports that Ole Gunnar Solskjaer has three players highlighted in red on his list of possible additions. They are Nathan Ake, Tyrone Mings and Alessio Romagnoli. The aim is not to get all of them, but to get some to strengthen the defence.
14:13: Man Utd intend to send Chong on loan after his contract extension
Manchester United want to keep one of their stars, Tahith Chong, but are aware that he may not have many opportunities in the first team. That's why he's going out on loan.
13:25: "I really like James, but he'll remain at Madrid"
Carlo Ancelotti again showed his fondness for James Rodriguez in a statement collected by 'The Guardian'. The Italian would like to have him back in his ranks, but believes he will continue at Real Madrid.
13:15: 'I'd like to go to Atleti, whether my father is there or not'
Giovanni Simeone spoke to 'ESPN Redes' and did not hide that he would like to play one day in Atletico Madrid, whether his father is there or not.
13:00: Marseille interested in Todibo
According to the newspaper 'AS', Marseille have asked FC Barcelona about the situation of Jean-Clair Todibo in order to strengthen their defence.
12:15: City want Coman as Sané's replacement
Manchester City will miss Leroy Sané. The 'citizens' intend to sign the Bayern Munich player Kingsley Coman as his replacement.
11:00: De Bruyne's agent crushes Madrid and Juve's hopes
Kevin de Bruyne's agent Patrick de Koster has sought to put an end to rumours that have linked the Manchester City player to Juventus and Real Madrid. "He still has a three-year contract with a team that belongs to the elite and he feels very valued. Ninety per cent of all articles are crap," he said emphatically.
9:30: Jovic, on the transferable list
According to the newspaper 'Marca', Real Madrid is disappointed with Luka Jovic and the club is already looking for a bidder this summer.