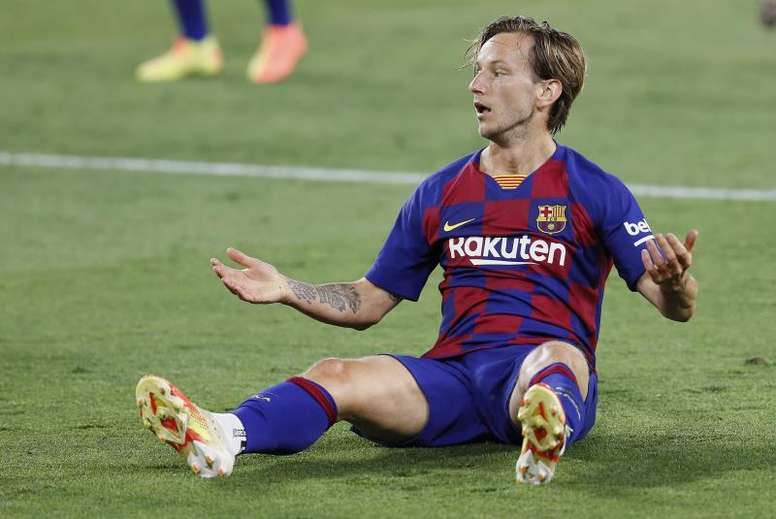 Latest transfer news and rumours from 2nd August 2020
23:00 United 'ignore' date set by Borussia for Sancho
Manchester United are in no rush to sign Jadon Sancho. Despite the date set, 10th August at the latest, the Red Devils will not rush to sign the Englishman.
22:30 Deal for Ferran to be done on Tuesday
According to information from 'ESPN', the deal between Valencia and Manchester City for Ferran Torres will be done on Tuesday, as soon as the player passes the medical.
22:00 Gerrard opens the door to Jordan Jones exit
The 'Daily Record' informs that Rangers, at the request of manager Steven Gerrard, will give Northern Ireland winger Jordan Jones an exit, who already has some suitors.
21:20 Barca finalising renewal of Semedo until 2025
Although he seemed to be more out than in, Nélson Semedo is very close to guaranteeing his continuity at FC Barcelona. According to 'Mundo Deportivo', Barca are finalising the renewal of the Portuguese full-back until 2025.
20:15 Mohammadi, another one on Leeds' agenda
Leeds United continue to work on their squad for their return to the Premier League. Ahead of strengthening their defence, 'Football Insider' assures that the English side are reportedly interested in Milad Mohammadi, Gent's Iranian left-back.
17:50: Southampton and Fulham competing to sign Tottenham youngster
Tottenham recently gave Oliver Skipp a new contract although he could go out on loan. He is of the Tottenham academy's young talents. The winger will not be short of offers and Southampton and Fulham have already asked about him.
17:30 Malaga rule out Orlando Sá
Orlando Sá had been linked with Malaga to strengthen the attack. In the end, the Portuguese player, still without a team, will not join the Spanish side.
15:25: Ex-convict Kokorin moves to Spartak Moscow
Russia international forward Alexander Kokorin, who spent nearly a year in prison over a night of drunken assaults, has signed a three-year deal with Spartak Moscow, the club announced Sunday.
15:10: Smalling will not end season at Roma after United's refusal
Chris Smalling will not be able to end the season at Roma. Man Utd will not extend the central defender's loan deal which would have allowed him to play in the final stages of the Europa League.
13:45: De Laurentiis tells Guardiola what Koulibaly's price is
Napoli have set an asking price of 90 million euros for Kalidou Koulibaly. Aurelio de Laurentiis has made clear that that is the minimum amount of money before negotiations can begin.
13:00: Caio Henrique also wanted in France
Caio Henrique wants to stay at Atletico Madrid next season, but he will have plenty of options if Diego Simeone does not count on him. The latest to show interest are Marseille.
11:30: United to offer De Gea competition in goal
Manchester United are looking for a goalkeeper, according to 'The Sun'. Ole-Gunnar Solskjaer has reportedly lost trust in David de Gea and has urged the United board to sign Leicester keeper Kasper Schmeichel.
11:15: "Man City? Sergi Roberto isn't planning to leave Barca"
Sergi Roberto's agent, Josep Maria Orobitg, denied that his player is planning on leaving the Camp Nou after Man City showed interest in the versatile Barca player.
10:00: Bartomeu rules out Neymar return: "His signing isn't viable, we won't even try it"
Josep Maria Bartomeu gave an interview to 'Sport' and talked about the latest news at Barcelona. The president talked about Neymar's possible move to the Camp Nou, but says that his move to Barca is not viable at the moment.
9:15: Rakitic on way to Sevilla
'Mundo Deportivo', on their front page this Sunday, say that Ivan Rakitic accepts returning to Sevilla. That said, Barca will let him go providing the offer is of at least 10 million euros.