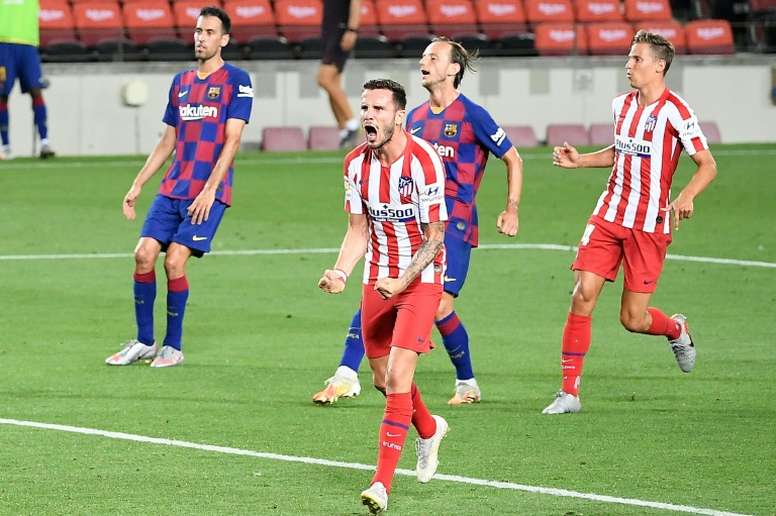 Latest transfer news and rumours from 15th August 2020
23:00 He left for a million and Sheffield United could pay 15 million for him
The 'BBC' hinted that Sheffield United will recover their ex-goalkeeper Aaron Ramsdale. He will take Henderson's place, whose future is in the air.
20:30 United's big talent to move to Bremen
Manchester United are looking for a loan for Tahith Chong, one of their starlets, and it's reportedly about to be announced. According to 'Sky Sports', the English side reportedly almost have a full agreement with Werder Bremen for the loan of the Dutch footballer.
20:15 Grbic to fly to Spain to be Atlético's first signing
Lokomotiva's Croat goalkeeper, Ivi Grbic, will be Adán's replacement in the Atlético squad, and therefore, will become Atlético's first official signing for the 2020-21 season.
19:45: United to sell Andreas Pereira in order to sign players
Although he played quite a bit for the team last season, the Brazilian of Belgian origin could leave this year.
18:45: Deyverson will play in La Liga and is being linked with Valladolid again
'Gazeta Esportiva' revealed that there is an agreement for the striker's return to La Liga, but no specific club was mentioned. Real Valladolid might want him.
18:30 Falcao now has date to go with Beckham
Despite the forward lowering his salary to stay at Galatasaray, according to 'AS' his idea is to go to Inter Miami in the winter market.
17:45 Ajax pay 2 million for Kjaer, young 16 year old Dane
The Amsterdam side posted images of the ex-Horsens player during the moment he signed for Ajax alongside Marc Overmars.
16:30 Lazio tired of waiting on Silva and give him ultimatum
Lazio are crazy to get their hands on David Silva. And they don't plan to wait any longer. According to 'La Gazzetta dello Sport', the club's president, Claudio Lotito, has given him an ultimatum. If he wants to sign for the Italian side he has to say yes before the end of the week.
16:15 OFFICIAL: Baeza leaves Madrid and signs for Celta
Miguel Baeza, player who played last season at Real Madrid Castilla, becomes Celta Vigo's third signing ahead of 2020-21.
15:30 The huge wage that United want to seduce Saúl with
In England, they are again placing Saúl at the top of Manchester United's agenda. According to the 'Daily Star', the Red Devils would pay the midfielder 165,000 euros a week if he decides to leave Atlético.