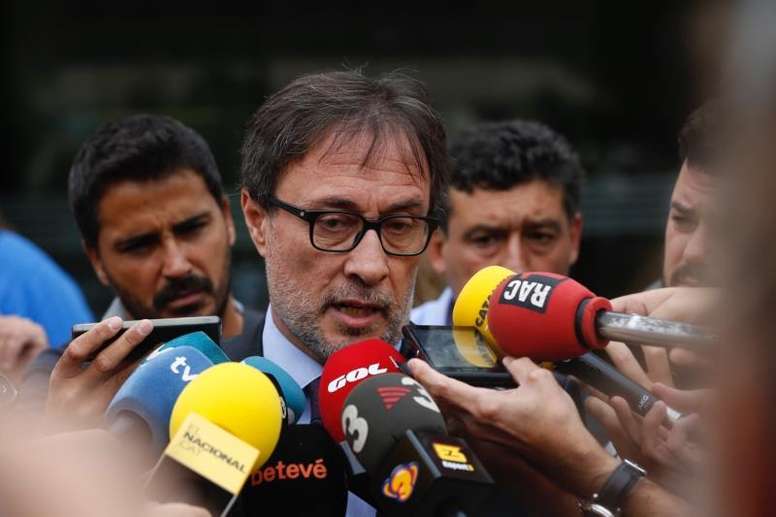 "Laporta is the big favourite for the presidency"
Agustí Benedito will once again be in the running to try to be the next president of Fútbol Club Barcelona. The precandidate spoke on Thursday 19th November on 'Radio Marca' and went over various current topics at Barcelona.
Benedito touched on different themes and made special emphasis to the situation of two living myths at Barcelona, Lionel Messi and Gerrard Piqué, who are going through very different moments at the club.
"Leo expressed his decision to leave the club and to hear that was very painful. Of course we all want Leo to change his mind and stay with us for many years, but I also say that if he finally leaves Barca, then we will continue. My will and my desire is that he changes his mind but I see it with concern", he started.
"About Piqué, I would love him at retire to the club, he is a crushed stone culé and has a knowledge of the complexity of the institution. He has an incredible talent and I would love him not only to retire from the club but to continue helping us for many years to come", he assured about the centre-back.
Lastly, ahead of the future elections, Benedito made clear that the big favourite is one who already knows very well what it is to preside over the club. "Laporta is the one with the most possibilities of winning, he has managed to have a faithful support in these years and he is the one with the most support in the beginning, but it is true that later on the campaign comes and that is where we have hope. If there are many candidates, Laporta could be the next president; if there are 2 or 3 candidates there, it is not so clear who can win", he ended.