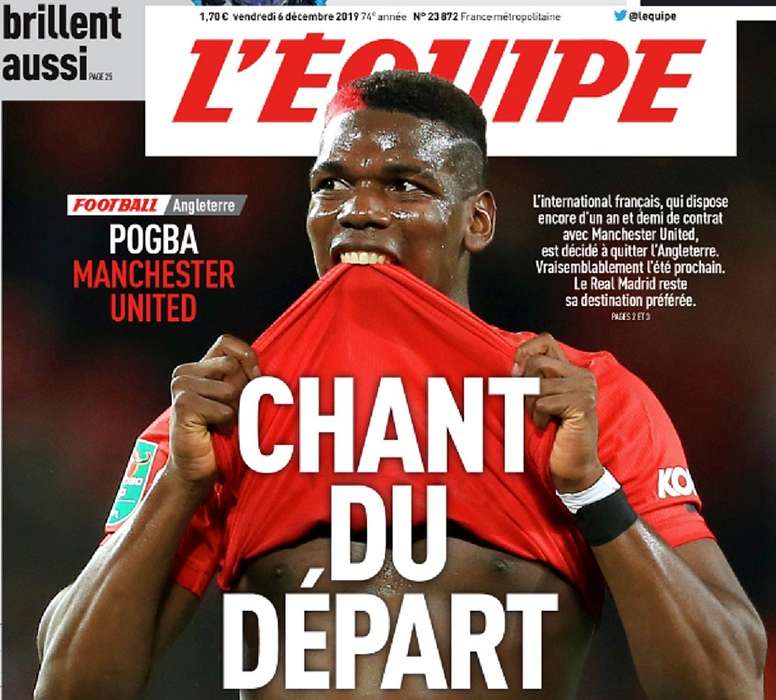 'L'Equipe' sees Pogba at Madrid before the Euro!
Pogba is now in the final stages of recovery from an injury that has kept him out of action for more than a month and a half. In the first few months of the season, he has only played six games and got two assists, numbers that mark the United competition.
The midfielder wants to go to Real Madrid and Zidane would welcome him with open arms, especially after no player arrived in that position in the 2019 summer market, perhaps, Real Madrid's strategy.
United know that they must sell him in 2019 if they don't want Pogba to leave as a free agent, as he has refused to renew his contract, which strengthens the likelihood of his exit in the summer. Manchester United will not fall below 100 million euros, from a price tag starting at 150 million.
The newspaper 'L'Equipe', already start to see Pogba at Real Madrid and it could even be so before the Euro 2020 competition, since a hypothetical injury could make him fall in price or even stay at United and come out at zero cost in 2021. However, this type of operation usually occurs more after the tournament.
We will have to see how the cards are played, but what is clear is that Pogba's future is more than linked to Real Madrid.
December 5, 2019