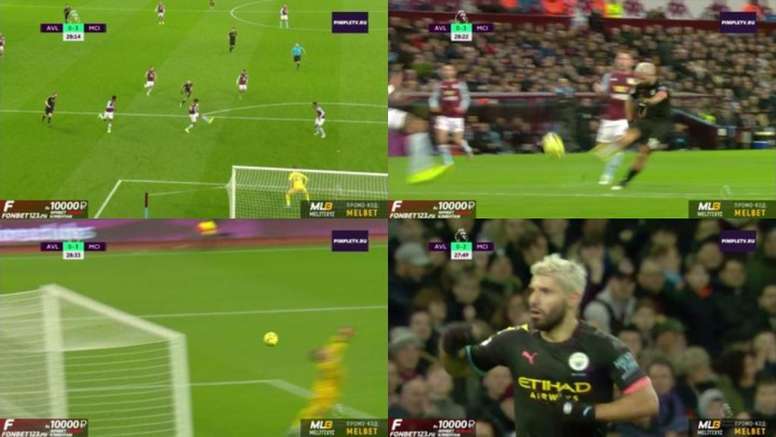 Kun makes history with goal to kill off Aston Villa
It was, despite everything, one of the goals of the weekend in England. The Argentinian striker picked up the ball near the penalty area, he reached the edge of the box unopposed and then hit it.
He struck a unstoppable strike for the keeper Nyland, who, without doubt, could have done more. The violence of the shot surprised him, but he hardly made an attempt to stop it.
January 12, 2020
And again, the Aston Villa defence were very weak. Many fans decided to leave the stadium early even though it was before the half hour mark.
January 12, 2020
However, it was not just another goal. It was not for Aguero anyway as that was his 175th goal in the Premier League. Why was it so important? Because he went level with a legend like Thierry Henry.
The French striker scored 175 goals in 258 matches for Arsenal while Aguero, who ended up going back Henry as he scored another in the same match, Man City's fifth. He is now the fifth highest goalscorer in the Premier League.
His next target is Frank Lampard with 177 goals. Alan Shearer, Wayne Rooney and Andy Cole are the top three on the list.
January 12, 2020