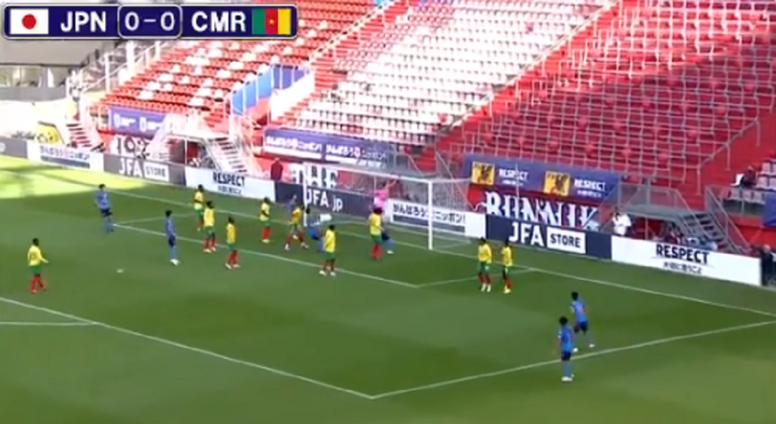 Kubo's crazy effort in the 95th minute
Tafekusa Kubo is one of the players that Unai Emery has lost to the international break. The attack played in the Japan match against Cameroon.
Everything came down to one moment, a Takefush Kubo free-kick.
It was a mix of surprise and quality as the Japanese player tried to surprise the goalkeeper with a chip and it very nearly came off.
The ball was on the left of the area and Kubo took the shot, with the ball, in the end, grazing the top of the bar and ending in a goal-kick.