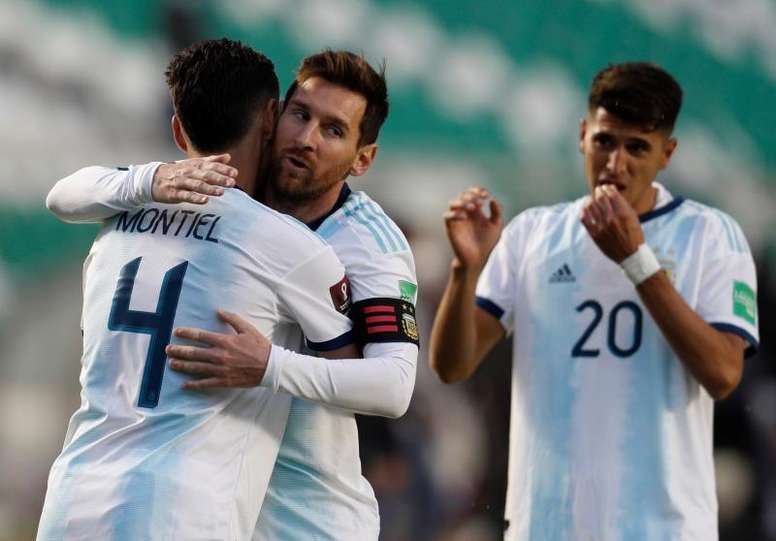 Koeman's first hard choice: putting Messi on the bench
Ronald Koeman is facing his first difficult decision at Barca. 'AS' said that the manager is considering subbing Leo Messi after a difficult week, in which he was decisive in the double victory of Argentina against Ecuador and, mainly, against Bolivia in the heights of La Paz.
It isn't the most simple of games for Barcelona, with their next being against Getafe, but on top of that, Real Madrid, Juventus, and the Champions League await the side.
Koeman has made it clear since his arrival that he could give Messi some rest in view of the complicated October the side will face.
A decision like that already caused problems for both Valverde and, especially, Luis Enrique. The Asturian became an expert at reserving his best men for complicated matches and Koeman could come up with the same idea.
Everything will depend on the state in which Leo returns from his journey with the Argentine national team and there is also the possibility that Koeman will opt to give him a place in the starting eleven and rest him for the second half.
After all, it's a guess as to when Leo's substitutions will begin. The Argentinian must understand that if he wants to stay at the top for many more years he can no longer play everything and this is something we will see during this season, in which Koeman seems determined to rest him so that he does not get burnt out by the end of the season.