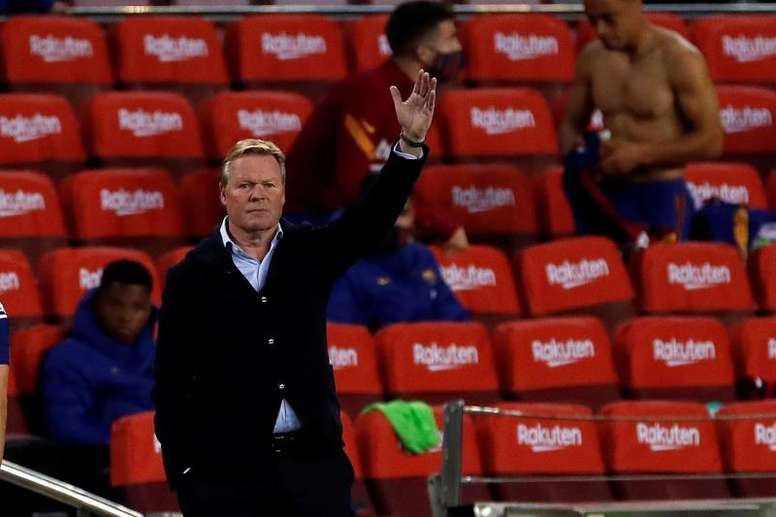 Koeman asks Messi for more: "Your performance could be better"
The Champions League is back. Camp Nou opens its doors to Ferencvaros, who will be Barcelona's first rival in this year's Champions League.
Ronald Koeman went to a press conference and spoke at length about the match. "This week is important, but so is every other week. We want to get off to a good start by beating Ferencvaros. It will be a complicated duel at home, in Europe there are no easy rivals," he said.
"The coach and the players are always under pressure. There are things off the field that we cannot influence. We have new people, very young, it is normal that there are complicated moments, but we are optimistic with this game of Champions. Let's go game by game," he continued.
He also mentioned Dembélé and his match against Getafe. "He lost certain balls because his way of playing implies taking risks. In the second one he played more on the outside and did it better. He is working to have more minutes," he said.
He was asked about Messi and Koeman said he sees him favourably, although he demands more of him. "I think he's fine, happy. I see him concentrated, he wants to play. He wants to be captain of the team. I have no complaints or doubts about his performance, although he could be better," he said.
He's not losing any sleep over the side's attack. "I'm not worried, the goals will come. We have enough quality up front. We have played four games and we have scored eight goals. I do not know if there is another club that has done so," he made clear.
Koeman supported the team. "I am not disappointed, of course there are things that can be improved. I am dissatisfied with the defeat against Getafe, but I see the team happy. I can't be disappointed, because my players are working at the maximum, now my job is to try to make them better", he said.