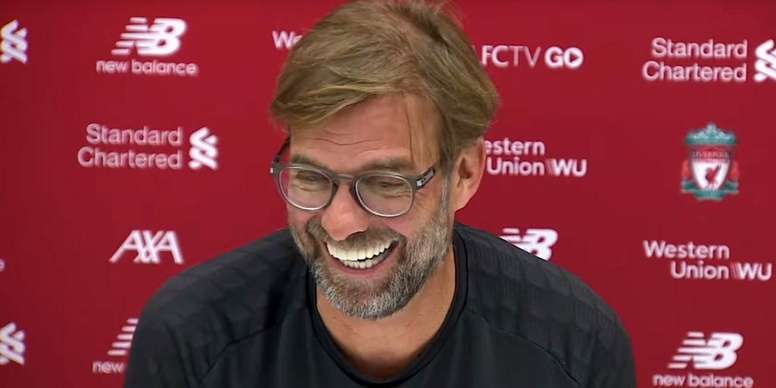 Klopp laughed upon remembering their 4-0 win over Barca
Things are going quite well for Liverpool. They are in the process of robbing Manchester City of their position as Premier League masters and have not yet been defeated in the current season. The balance is seven wins, no draws or defeats.
That's why their coach is so happy. It is true that he is usually smiling and cheerful when he appears before journalists, but he laughed loudly at a recent press conference in which he was asked about an inspiring moment in sport.
He didn't need to think about it and said that the win against Barcelona in last year's Champions League was his favourite. The English team defeated Barcelona after losing 3-0 on aggregate: They won 4-0 on the return leg and completely turned the tables.
The key is that he did it laughing. It doesn't have to have been a scornful gesture towards the Spanish team, but perhaps it doesn't feel good within the club or the fans, who were especially annoyed by the beating. The moment can be seen in the 20:40 minute of the press conference.
October 4, 2019