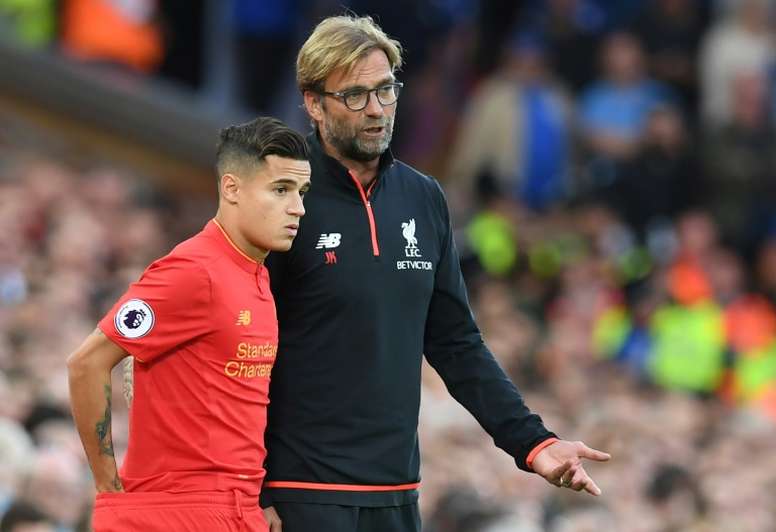 Klopp could bring Coutinho back to Liverpool!
In the last few hours, there has been astonishment in England at a surprising rumour. It is that Jurgen Klopp is very interested in bringing Phillippe Coutinho back to Liverpool.
The Brazilian footballer has been disappointing since his departure from Anfield, but Klopp believes he can get the attacking midfielder back into form.
During his time at Liverpool, the German made Coutinho one of the best players in the world. Barca saw the opportunity and went after the footballer who became the second most expensive signing in history. Philippe came to replace Neymar six months later than planned, but things did not work out.
Exactly two years later, Liverpool and Coutinho's paths have gone in completely different directions. Liverpool are the best team in Europe, they have all but won the Premier League and are the current Champions League winners. They beat Coutinho's Barcelona along the way, in the semi-finals to be precise.
Although Coutinho seemed like he would react in his first months at Bayern, where is on loan from Barca, things have not changed much him. His play is not as good as in the past and he has not found any kind of consistency to get him back among Europe's finest.
The 'Mirror' confirmed at the weekend that Liverpool, through Jurgen Klopp, is considering his signing. Although the German would prefer to sign his compatriot Kai Havertz, it seems like the opportunity to bring back Coutinho is on the table. Few players could improve this Liverpool side, but it anyone could, it could be the Brazilian.
Coutinho has lost lots of market value in these last two years and the 'Reds' are wanting to bring him back for half what the Catalans paid for him in January 2018.
A move which does not look like prospering because the Catalans are confident Coutinho ends up finding a place at Bayern and they don't want to give him away at a throwaway price. The Bavarians have a purchase option, which it does not like they will activate given Coutinho's performances this season.
A different matter would be if Barca decided to lower the price. In that case, not only Bayern and Liverpool would be in the race to sign him, but also other big European clubs. Teams lke PSG, Juventus and even Man City could go after him.