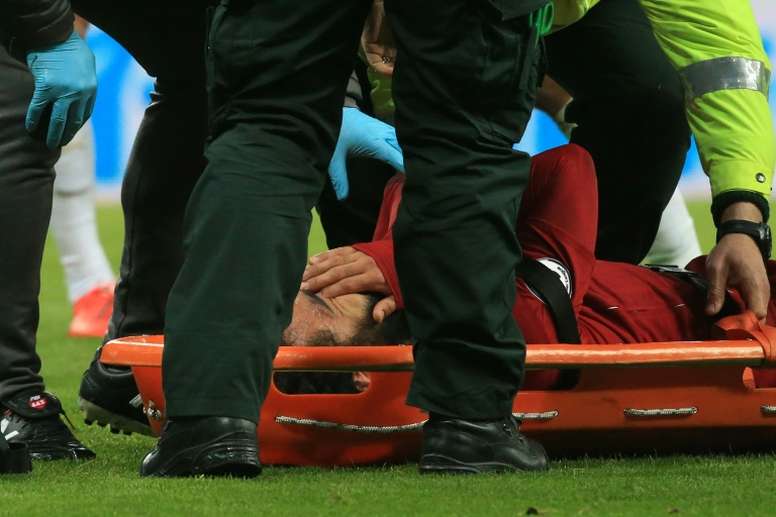 Klopp confirms that Salah won't play against Barcelona
Liverpool manager Jurgen Klopp has confirmed that Mo Salah won't be fit in time for his side's Champions League clash with Barcelona on Tuesday.
The Egyptian forward suffered a head injury against Newcastle on Sunday and looked visibly upset as he was forced off the field on a stretcher in the second half.
Speaking to Spanish media ahead of the game, Klopp confirmed that both Mohamed Salah and Roberto Firmino will miss tomorrow's game.
The German boss told a press conference: "Salah cannot play tomorrow. He is better in his recovery, but he cannot play tomorrow".
"Precaution? No, it's a concussion, which means he is not allowed to play. He feels OK, but it is not good enough from a medical point of view."
The German went on to recognise the size of the task facing his team: "Two of the world's best strikers are not available and we have to score four goals against Barcelona".
"That doesn't make life easy, but we will try. If we can't do it, let's fail in the most beautiful way".
May 6, 2019
These injuries have dealt a huge blow to Liverpool's chances of overturning a 3-0 deficit against the Spanish champions, as they will now have most likely have to rely on fringe players Divock Origi and Xherdan Shaqiri to step up and lead their attack.