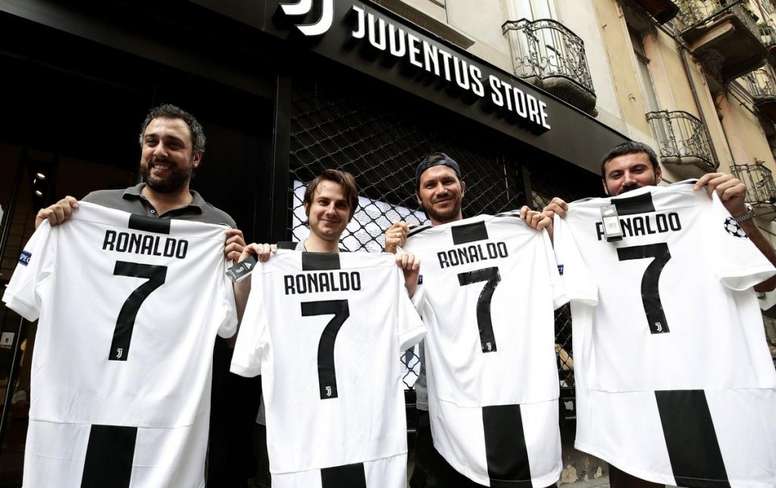 Kit sells still fund signings
Although globalisation and the black market for replicas or counterfeits have considerably hit clubs hard when it comes to selling football shirts from their biggest stars, this old marketing tool still works.
'La Gazzetta dello Sport' has taken advantage of this report to analyse Juventus' sales, which since 2018 has sold more than 1,315,000 T-shirts. Of course, not all of them are from Cristiano or De Ligt, but their arrival encouraged the purchase of this type of collector's item which is known for not being cheap.
The official shops are selling the shirt of these players for about 130 euros, a considerable sum, that has already made Juventus about 170 million euros.
However, the Turin team is not the one that has gained the most from the sale of T-shirts since 2018. Manchester United, despite their average results, leads the ranking with almost five million shirts sold, thanks mainly to its large market in Asia.
Liverpool, winner of the Champions League, and Bayern, two other historic teams, are second and third to the 'red devils', as they sold respectively about four million and three and a half million shirts.
The next in the list are Real Madrid and Barcelona, which are always catching up to each other in this type of rankings. Real Madrid sold more than 2.9 million t-shirts and Barcelona surpassed 2.7 million at this time.
Apart from the income thanks to the more than 1.315.000 t-shirts sold, the Italian media also talks about the positive impact that CR7 has had on the Turin club. Since his arrival, the income from sponsorship and advertising in the 'Vecchia Signora' has increased by more than 20 million euros. Also the number of followers of the club.
Statistics that, without doubt, show the enormous value that still marketing in the world of football can still have.