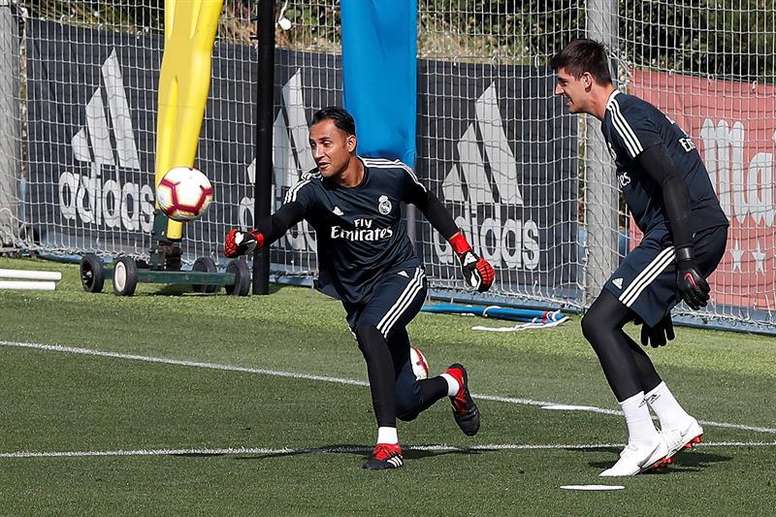 "Keylor was not a good teammate to Courtois"
Thibaut Courtois and Keylor Navas shared the goalkeeper spot for Real Madrid during the 2018-19 season, the Belgian's first in the team. Everything seemed fine between the two, but time has revealed problems between the two goalkeepers at the Santiago Bernabéu.
The father of the Belgian goalkeeper, Thierry Courtois, explained it in 'Le Dernière Heure'. "His arrival was a bit complicated. The season had already begun and he was behind in his preparations. But, above all, the problem was that Keylor was still there," explained the father of the Real Madrid goalkeeper.
According to him, Keylor Navas did not behave well with his son as Petr Cech had done previously: "He had to wait two or three games to be a starter. His integration was not easy because Keylor was always there, there was a difficult internal competitiveness. Also external, with the journalists, who were in favour of Keylor. Once he went to PSG, everything was easier".
"Petr received him very well (at Chelsea). He was the first one to come to receive him in his first training, he always gave him advice and helped him to integrate. He was a great team-mate who he could always count on. The same cannot be said for Keylor," concluded Thierry Courtois.
The differences between the two Real Madrid goalkeepers in the 2018-19 season came to light when the team faced PSG a year ago and the two barely greeted each other.