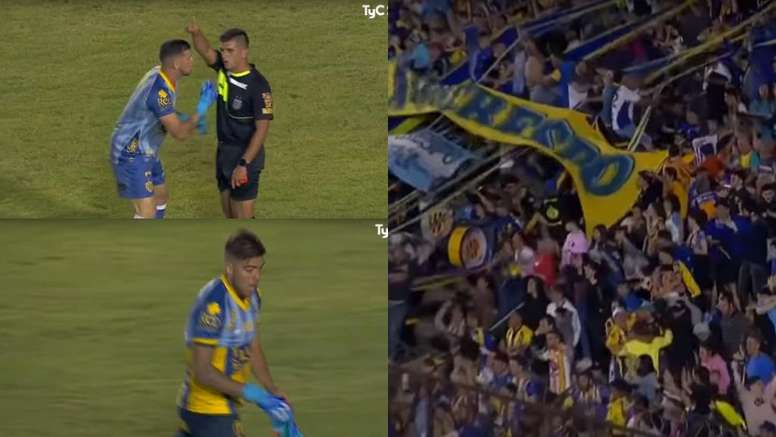 Keeper sent off, no subs left, and they draw the match!
Leonardo Marinucci became the Atlanta hero without touching the ball with his hand. The striker who only had come on 15 minutes before was in charge of replacing Rago in goals.
Atlanta had it difficult before. With less than ten minutes to go, the home side watched as they lost their goalkeeper when losing 1-0. But they went on the attack in search of a precious draw.
With with home side having the momentum, Atlanta achieved it, with the debutant Olivera leveling the match much to the joy of the home fans, all this without any more shots on goal.
The match that Atlanta, losing against Temperley and with an outfield player as the goalkeeper, were able to draw in the Primera Nacional de Argentina will remain in their memory.