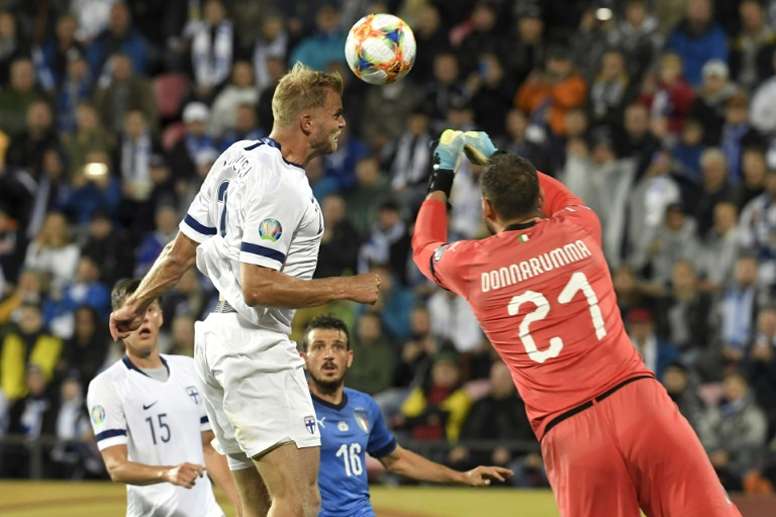 Keeper rivalry heats up as Italy close in on Euro 2020
Sirigu, 32, had long been in the shadow of Italian goalkeeping legend Gianluigi Buffon, who retired after the four-time world champions' failed to qualify for the 2018 World Cup in Russia.
But just when it looked like the Torino goalkeeper was the most obvious choices to fill the void left by Buffon's retirement, AC Milan's 20-year-old stopper Donnarumma stepped in to fill the large void left by former captain and record appearance maker Buffon.
"Sirigu knows what the pecking order is, we know that we can count on him and on the others," insists Mancini.
"Donnarumma is the first-choice, but in that position we are very well covered."
Donnarumma, who has 14 caps, is coach Mancini's first choice ahead of Sirigu, who has earned 22 caps going back to 2010.
Mancini took over after Italy's World Cup qualifying flop and is rejuvenating the national team, with the youthful Donnarumma and others such as Inter Milan midfielder Stefano Sensi seen as a investment for the future.
After becoming the youngest ever goalkeeper to play in Serie A at 16 years and 142 days of age in 2015, Donnarumma did the same for his country the following year, earning his first Italy cap aged just 17 years and 189 days.