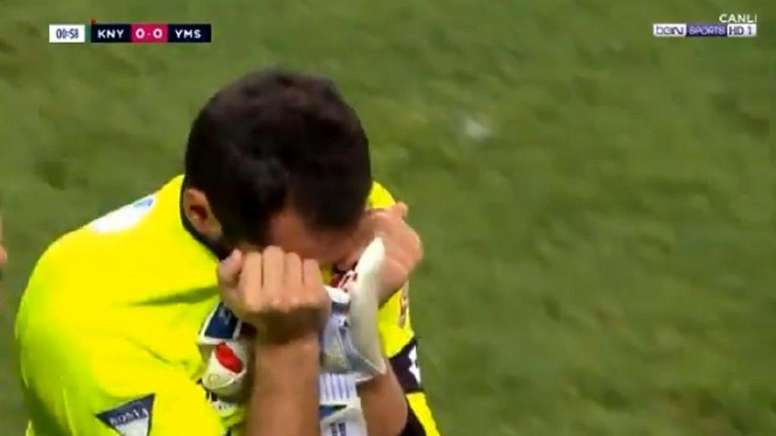 Keeper in Turkey gets red card after 13 seconds!
It is difficult to understand what went through this goalkeeper's head. In fact, after he saw red, he covered his face with his shirt while he was on the way to the dressing rooms.
Serkan Kirintilli was in the Konyaspor goal when the game began. A footballer kicked the ball and it ended up going slowly towards Kirintilli's area so he only had to wait for the ball to cross the line before picking it up.
October 22, 2019
However, the player miscalculated and came out of his area, He grabbed the ball outside the box so the referee showed him the straight red card after just 13 seconds.
This is the fastest dismissal in Turkish football history. Konyaspor ended up losing the game 0-2.