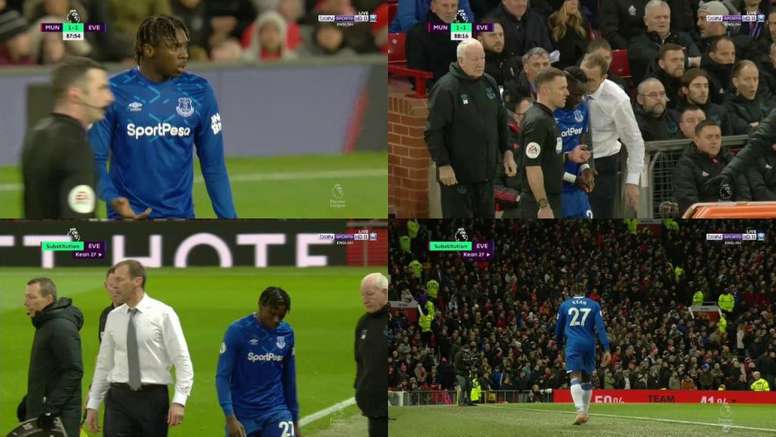 Kean came on in the 70th minute and was substituted in the 89th
Moise Kean is not having an easy adaptation to the Premier League. Things like this really don't help him. He arrived at Everton as a strong bet to help bring dynamic to the attack, although at Old Trafford, he was very disliked.
His face in the 88th minute, when he saw that he had been chosen to come off in place of Oumar Niasse, was none other than disbelief.
Because Duncan Ferguson, with the 1-1 scoreline currently on the board, understood that the former Juventus player could be a good option to hurt their opponents.
Without injury and for no apparent reason, in the 89th minute, the Everton coach decided that it would be Kean who would come off in place of Niasse.
Kean, who could not believe it, came off the pitch and headed straight to the changing rooms without seeing out the end of the fame, which ended up as a draw.
Interviewed on the pitch after the game, Ferguson did not give much of an explanation. "I did it to waste time", he said, in a decision that few people understood.
Kean was recently removed from a match for indiscipline. His days are not at all happy in England, so it is not surprising that several Italian teams are trying to sign him.