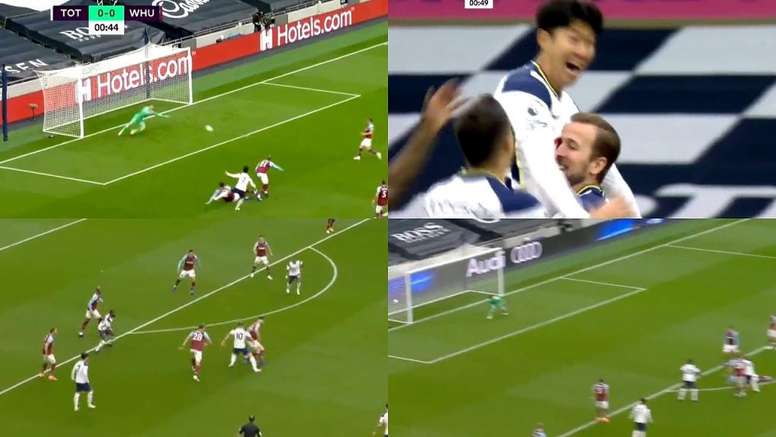 Kane and Son steal Bale's spotlight by destroying West Ham in 16 minutes
There are some players who seem to be born to play together. This is the case with Harry Kane and Heung-min Son. They power each other up to the delight of Tottenham, who used them to destroy West Ham.
After 16 minutes of play, Jose Mourinho's team was already winning by an incontestable 3-0 that was almost entirely cooked up between the Englishman and Korean. While Gareth Bale was waiting for his chance from the bench, between the two they were worth it. Only the third arrived with the appearance of a special guest, the Spaniard Sergio Reguilón.
A minute had not passed before Tottenham were already winning. At 45 seconds, Harry Kane sent a long ball to Son that the forward transformed into a shot at the far post.
In the 7th minute, the action was in the opposite direction. Son made a short pass to Kane and the striker showed his class to make a brutal shot at Declan Rice and, from the front, shot under the legs of another defender where Fabianski couldn't see it coming.
To top it off, Reguilon gave his first assist with a precise cross from the left to Harry Kane's head. The striker rose between the defenders and charged towards goal to finish it in the air.