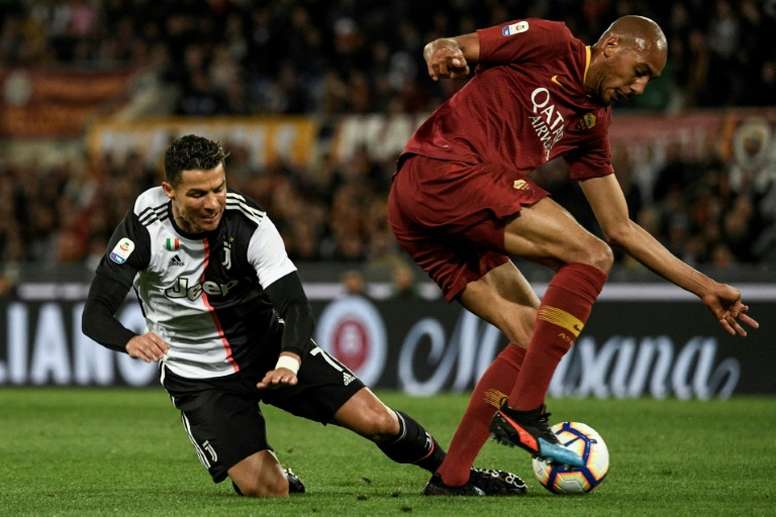 Juventus-Napoli and Lazio-Roma: two great games coming soon!
Juventus and Napoli started the season with victories last week, with a 1-0 win to Parma and a 4-3 win to Fiorentina, respectively, and prepare for a direct high-voltage shock that favours Inter Milan in the role , third candidate for the title, who will visit Cagliari.
The Allianz Stadium of Turin will welcome one of the most traditional matches of Italian football, which will be a test for Juventus, who called to confirm their power between the national borders, and Napoli, determined to present their candidacy for the 'Scudetto' at the home of their eternal rival.
The Portuguese, Cristiano Ronaldo, who did not score on the first match day, will lead a team who has two ex-Napoli greats: coach Maurizio Sarri, who touched the title two years ago under the Neapolitans, and Argentine Gonzalo Higuaín, who aims to stay in Turin after a summer marked by uncertainty about his continuity.
They will face an in-form Napoli despite having just started the official competition, who triumphed 4-3 against Fiorentina and that have added to their already powerful forwards in Hirving Lozano, who is ready to debut in Turin.
In Florence, a match marked by spectacular attacking and little defensive concentration, Napoli played high-level football, but will need to close their defence if they want to have a chance of containing hungry goal-scorer Cristiano Ronaldo and his team-mates.
Another matchday test will be held at the Roman Olympic, in which a Lazio excited by the overwhelming 3-0 win over Sampdoria in their debut is measured with an insecure Roma, who started with a disappointing 3-3 draw at home against Genoa.
The Romanist team have still not closed their transfer market and this week have lost Argentine Diego Perotti due to injury until at least October. The Portuguese coach Paulo Fonseca has only two pure ends left when the market closes in five days.
Argentina's Joaquín Correa and Ciro Immobile scored in Lazio's victory against Sampdoria and will oppose a Roman front that is entrusted to Bosnian targets Edin Dzeko to have victory options.
A day that a priori is more accessible to Inter coach Antonio Conte, who after delighting his fans with a blunt 4-0 at Lecce, visits Cagliari in a match where he could debut the Uruguayan Diego Godín.
However, Milan will face a hungry rival, who lost in their debut against the newly promoted Brescia and who have players such as former Belgian Radja Nainggolan or Uruguayan Nahitan Nández.
Delicate match for the other Milan team, Milan, which lost 1-0 against Udinese in their debut without being able to finish the goal and cannot afford another stumble this Saturday, at home against Brescia. Visitors will still not be able to count on Mario Balotelli, sanctioned in the first four days.
Matches this weekend:
Friday 30th August:
20.45 Spal-Bolonia
Saturday 31st August:
18.00 Milan-Brescia
20.45 Juventus-Nápoles
Sunday 1st September:
18.00 Lazio-Roma
20.45 Atalanta-Torino
20.45 Cagliari-Inter
20.45 Génova-Fiorentina
20.45 Lecce-Verona
20.45 Sassuolo-Sampdoria
20.45 Udinese-Parma.