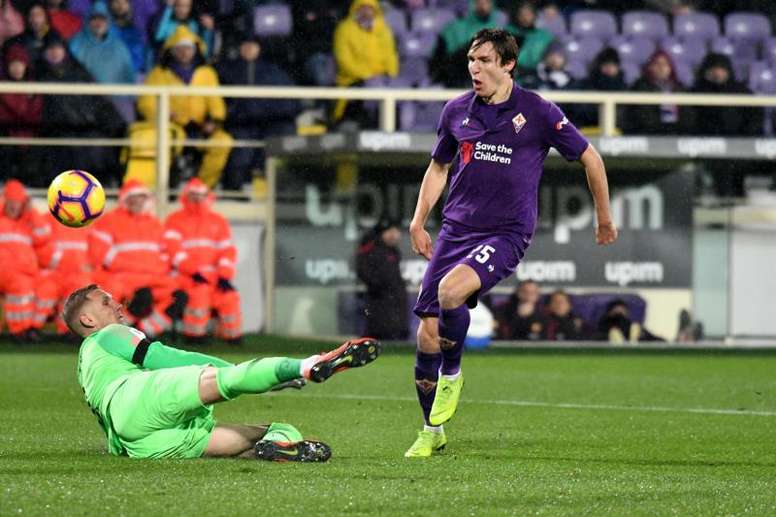 Juve happy to pay 50 million for Chiesa
Chiesa is one of the most promising players in Italian football. Linked with a number of teams, Juventus could be the ones who finally get their hands on the Italian.
Fiorentina made clear that they weren't going to sell their player for cheap, giving him a price tag of 50 million euros. Now, 'La Gazzetta dello Sport' says that Juventus are ready to offer them that.
However, Juventus' plan is not to buy the player outright, but to complete the deal as a two year paid loan, with a compulsory option to buy if he meets certain targets.
Federico Chiesa himself has already agreed personal terms with Juventus. The Italian would sign a deal with the Bianconeri that saw him earning 4.5 million euros a season.
Through the deal, even though they have already brought in Álvaro Morata, Juventus could reinforce their attack yet again, where they already have players of very high stature such as Cristiano Ronaldo and Paulo Dybala.