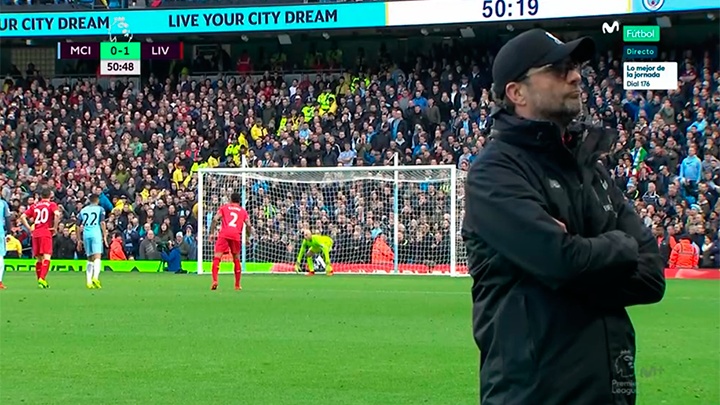 Jurgen Klopp's superstition
James Milner converted a spot-kick for the Reds right after the brake to put Liverpool in front, only for Aguero to equalise in the 69th minute. The points were shared and neither team was left truly satisfied after a contest both thrilling and unrewarding for players and spectators alike.
But it was in the first goal of the game, when all eyes turned to the penalty-taker, reliable Liverpool captain James Milner, that we saw Klopp's display of superstition. The Liverpool manager had his back turned to the action, and only reacted once he heard the roar from the away supporters.
'I don't look at penalties too often' he said, talking about his habit of looking away at spot-kicks, 'I would say that in general I'm not superstitious but when we shoot the penalties it probably says something completely different'.
Klopp said he is fully confident in Milner's ability, as he has scored all ten penalties he has taken with the German coach. 'With Milly (Milner), it's no problem. I don't need to watch, I just enjoy the noise after he has scored. All good.' he concluded.