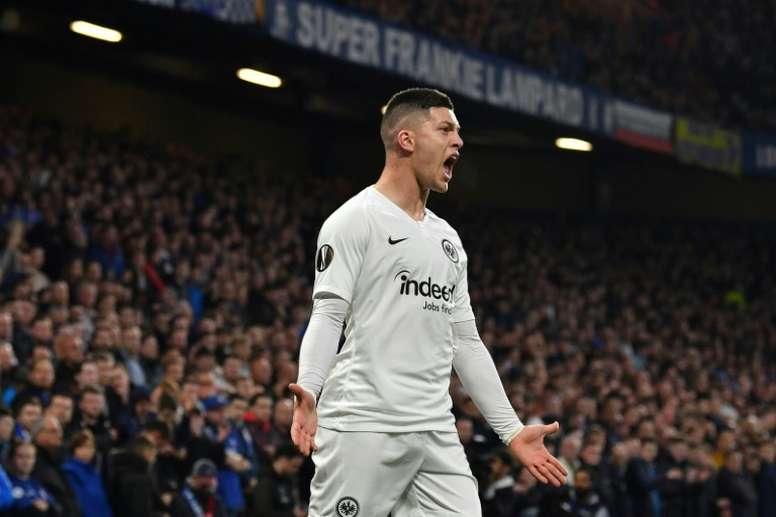 'Jugones': Real Madrid pull plug on Jovic deal, Barca could sign him
When Jovic's signing for Real Madrid seemed done, the deal seems to have been ditched. According to 'Jugones', Real Madrid have ruled out the signing of the Serbian forward after Eintracht Frankfurt, who had warned that negotiations were still open, asked for 100 million euros for their player.
An amount which the Spanish club are not to willing to pay at all. It is true that Jovic has had an excellent season, proving to be one of the most efficient strikers and become hot property on the market, but they are not going to pay that amount as they want to make other signings this summer. In Germany and in Spain there was talk of a possible transfer for 60 million euros, but interest from other clubs has seen Eintracht Frankfurt raise their asking price.
"There is no agreement at this moment in time, but it's true that there are talks. There are many big clubs interested in Luka (Jovic)." This is what Fredi Bobic, Frankfurt's sporting director, told 'Fox Soccer' recently. In that moment, Bobic made the club's plan clear.
Furthermore, 'Jugones' gave more signs of what could happen later on. Barcelona, who showed interest in Jovic in the last few months, are apparently aware of Real's rejection and have seen an opportunity to pounce... regardless of whether Griezmann also joins the Catalans. This is because the signing of the French striker would be separate, but Barca are clear they want another striker this summer. The decline of Luis Suarez is evident and at the Camp Nou thet are aware that they need more cutting edge up front. With Madrid out of the running, Jovic could be the man chosen.
May 21, 2019