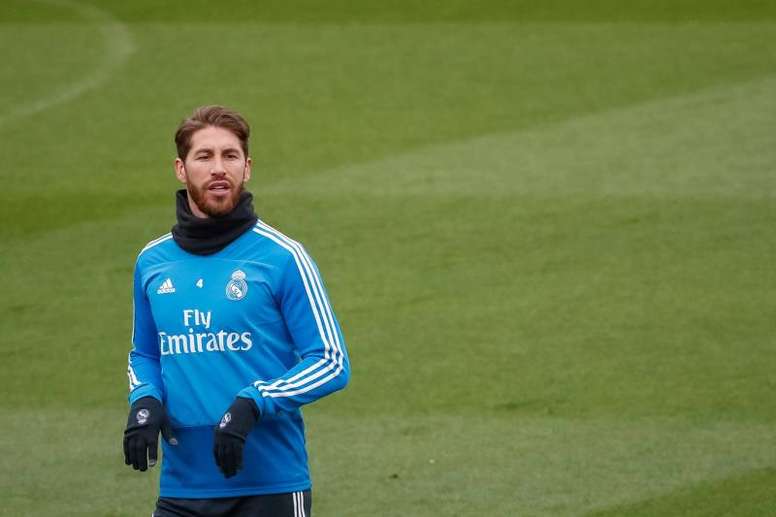 'Jugones': Ramos asks to move for free to China
Real Madrid fans are carefully watching every movement Sergio Ramos makes at the moment, with their captain's discontent being widely reported and a summer exit being touted. Of course the club, and above all manager Zinedine Zidane, don't want to see their leader go, and have let him know that they continue counting on him for next season as a cornerstone of their rebuild.
'Marca' reported that Ramos met Florentino Pérez to discuss the situation, and 'Jugones' have this Monday added more fuel to the fire by suggesting that Ramos has asked to be let go as he has a lucrative offer from a Chinese club.
The meeting reportedly took place at Ramos' house with four people present: the player himself; Florentino Pérez; his agent and brother René Ramos and his lawyer Julio Senn. The Madrid skipper was clear in his request - he wants the club to let him go for free, which is something that Real reportedly rejected instantly.
The situation will no doubt be a sticky one for Madrid, who faced a similar issue this time last year when Cristiano Ronaldo looked to force a move through to Juventus. Sources close to the player have suggested that his decision is not final, but at the moment he is clear about what he wants to do.
If he is to leave, Madrid would not even consider letting him go for free with his market value still very high. Klopp already denied that Liverpool were interested in him, but there is not likely to be a shortage of suitors for the Spanish centre-back if he does look to force through a move.
May 27, 2019