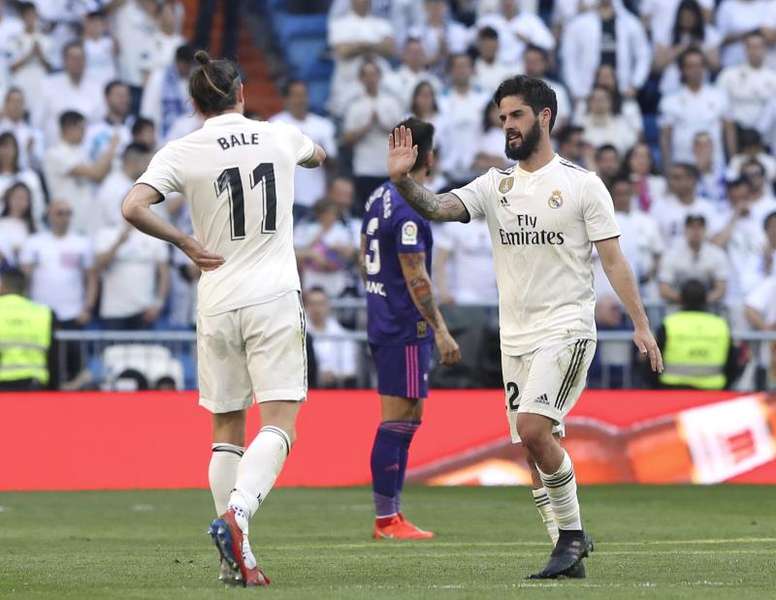 'Jugones': Isco, Bale and Lucas Vazquez, more out than in
Zidane has started to make his list and some players could be on the way out. The tests and rotations which Zidane is carrying out in these league games since coming back to the club are showing the weak performances of various footballers, who were on the tight rope even before Zidane's arrival. They are the cases of Isco, Bale and Lucas Vazquez.
The first one, left out under Solari, has not upped his game as he should have done despite the opportunities Zidane has given him. The Frenchman left a message which sounded like a possible sale of the man from Málaga, who would have various suitors if he left. Bale is also on the way out and Real Madrid have even put a price tag on him of 130 million euros.
With Lucas, it is more of the same. Although Zidane has faith in him and he has shown that while he has been at Real Madrid. Nevertheless, none of the three seem like they will be at Real next season.
'Jugones' says that the three have more than one foot out of Real Madrid. Players, some top and expensive ones, will come. Therefore, the side from the capital have no choice, but to sell important players to get some money from them.
"Their future definitely lies outside Real Madrid," concluded the journalist Josep Pedrerol, the same man who was the first to say that Zidane would be back after Santiago Solari's sacking. The season is over for the three of them and if things do not change almost 180 degrees, they will be forced to listen to offers and look for an exit.