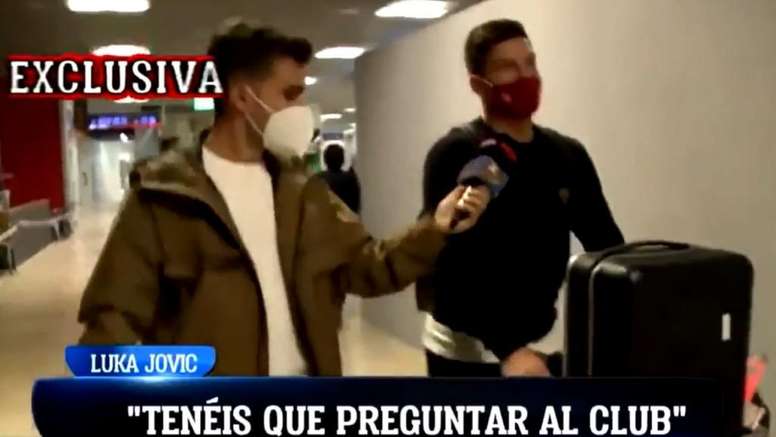 Jovic's reaction to Mayoral's words
Borja Mayoral said in his arrival to Roma how he experienced his departure from Real Madrid. It was not easy, but he decided to try his luck away from the Bernabeu.
Zidane, Mayoral said, wanted him at his side. "I was going to leave the club quikcly, but the coach said that he wanted me to stay. The club listened to Zidane and they therefore wanted Jovic to leave," he said in his press conference presenting him as a Roma player.
'El Chiringuito' wanted to find out Jovic's reaction to Mayoral's comments. The Serbian did not say much.
Firstly, he replied to the journalist with a "no comment, mate," but he then insisted. "Mayoral said that Zidane preferred him and that the club wanted you to leave, is that right?," Jovic was asked. "Maybe?," Jovic responded.
He was asked about what he thought about this situation and Jovic preferred to keep quiet. "That question is for the club, not for me," he said.
October 16, 2020