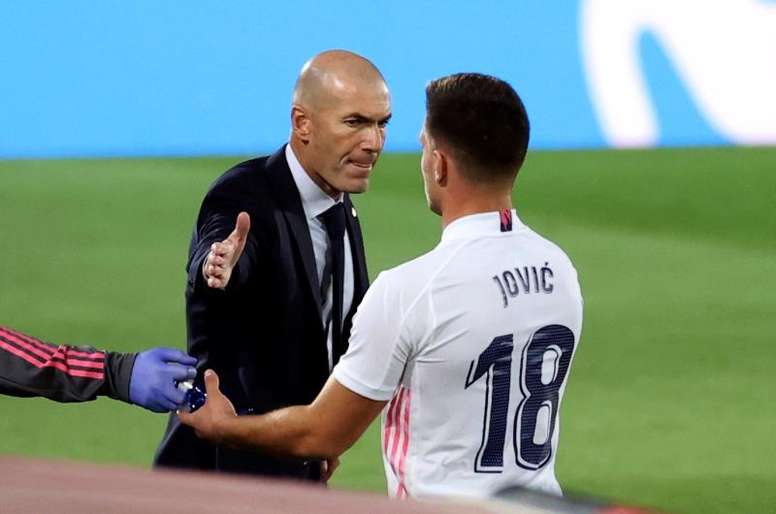 Jovic's new routine to triumph at Madrid leaked
Real Madrid are still waiting for Luka Jovic to perform like he was doing for Eintracht Frankfurt. The Serbian striker has not yet shone for Real because of injuries and a lack of adaptation.
Serbian media outlet 'Alo' have leaked the player's new training routine which he has been carrying out in recent days in order to get back into good shape.
Everything starts with breakfast at 9.30am. He does some exercises 15 minutes later and then he has Real Madrid's training session at 11am.
Jovic eats between 1pm and 2pm and then he has a second training session at 7pm.. This one is with a private trainer.
He wants to earn the trust of Zinedine Zidane with lots of work. He understand that it is the only way he can become Real Madrid's number 9.