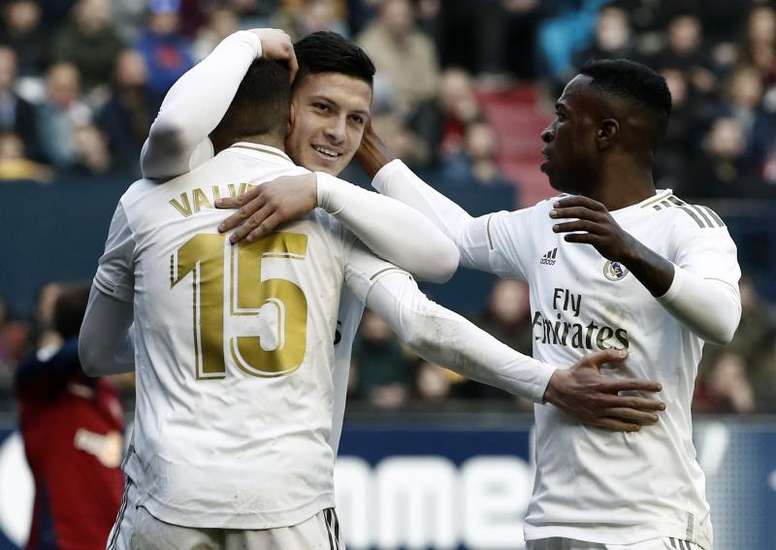 Jovic's dad: "If he has to go to jail for breaking the quarantine..."
Jovic was accused of breaking the quarantine. He travelled to Serbia, according to local media, to celebrate his girlfriend's birthday.
The Real Madrid players' dad, Milan Jovic, explained on 'Puls' that things aren't exactly how they've been told in the Serbian media.
"His partner Sofia didn't go out to celebrate her birthday because she's pregnant. Luka didn't celebrate anything on the street. He was with his girlfriend at home. They don't go out and we talk to each other regularly", he explained
Milan Jovic told why his son set off for Serbia. "Luka passed two tests and was negative on both. That's why he understood that he could come to Serbia. Now it seems that he is a big criminal. If he has to go to jail, let him go. I totally agree with the president and the prime minister, but only if he's guilty", he said.
And Jovic, according to his dad, didn't leave his house when he got to his home country. "I would support that decision if he had done something wrong, but he came to Belgrade and went home. Sofia is pregnant and can't go outside. Pictures have come out of the two of them having fun, but they are in Spain," he argued.
"Luka came to Serbia to be with his family. His family knew he was coming. He has always been prepared to help his country, financially or in any way. I think the criticism has been too much. There are things that have not been understood. It hurts me to see what has happened", he concluded.
Luka Jovic understands that he did it wrong by changing Spain for Serbia in the middle of the COVID-19 crisis. "I'm prepared to take on the consequences," he said.