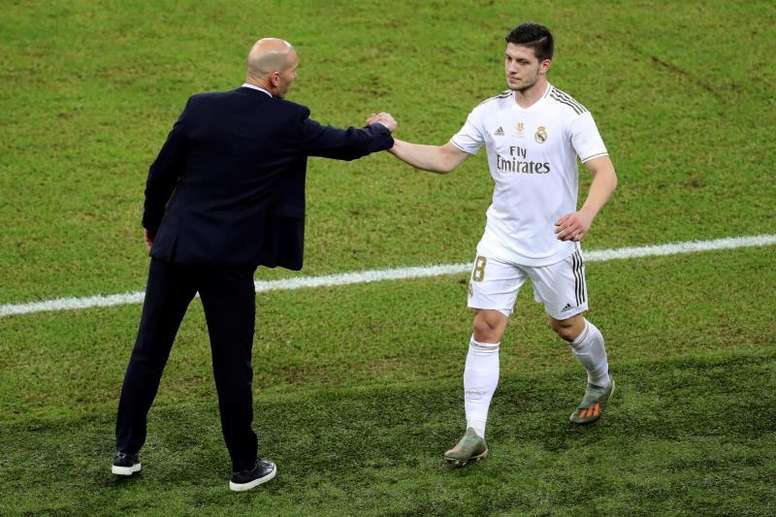 Jovic, on the transferable list
Madrid is living a splendid moment. The team directed by Zidane has La Liga in its hands after having returned at an exceptional level.
However, the team has found itself with problem that it didn't expect. According to 'Jugones', Jovic has been forced to isolate himself at home after contact with a friend who tested positive for the coronavirus.
If the Serbian's situation was already borderline, that has ended up opening the door for him to leave. As 'Marca' points out in its cover this Thursday, Madrid has reportedly put him on the transferable list.
The newspaper explains that the club feels disappointed by his performance and by his behaviour outside the pitch.
Jovic caused some controversy during the break because of his dangerous outings. The player went home in complete confinement and the Serbian president warned he would be arrested if he left confinement.
He then returned to Spain with an injury and that shortly before the championship restarted, the Serbian, with a splint, was at a famous barbecue with Maksimovic and Saponjic.
And then there's the sporting side: his numbers are very poor. He has barely been able to score two goals and give two assists in 771 minutes.
His last appearance dates from the match against Athletic, where he played a few minutes. Madrid has had enough and puts him up for sale because they believe that those 60 million he paid for him have not been paid back.