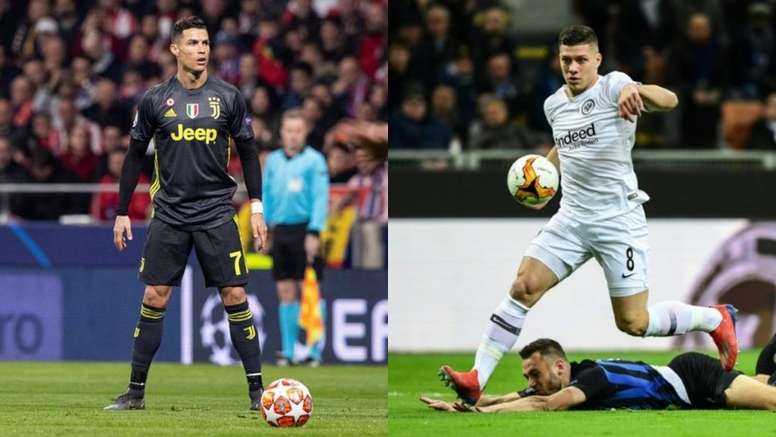 Jovic generates more goals than Ronaldo
'ProFootballDB', the database for BeSoccer, has thrown up some interesting statistics regarding the performance of Barcelona target Luka Jovic and Juventus' star man Cristiano Ronaldo. The outcome is that the Frankfurt man is producing more goals than the Juventus man.
The study, taking away goals scored from the penalty spot, shows that Jovic has a substantially higher average number of goals. The Serb produces an average of 1.09 goals per game, while Ronaldo's average languishes at 0.82.
These statistics take into account goals scored (0.86 per game for Jovic and 0.53 for Ronaldo) and goals assisted (0.29 to 0.23). This could mean Frankfurt depend more on their striker, or that Ronaldo has worsened his averages.
It must also be remembered that Ronaldo plays in Serie A, which could be considered a higher quality, or maybe more defensive, league than the Bundesliga. One thing is for sure - Luka Jovic could play for any club in Europe right now.