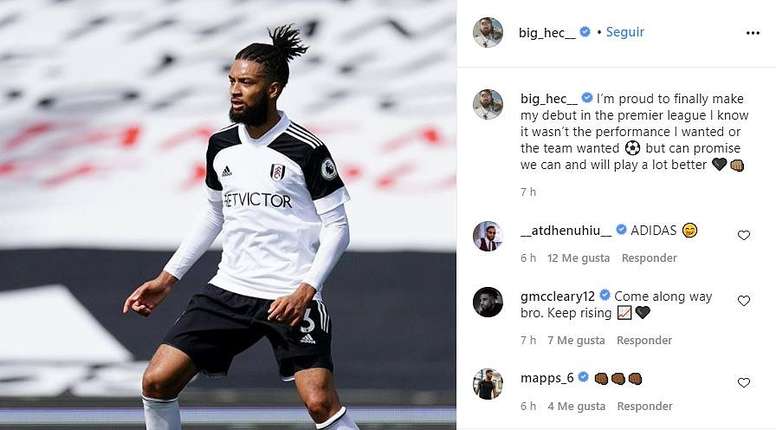 Journeyman achieves dream of debuting in Premier League
Fulham materialised their return to the Premier League this weekend against an unpleasant opponent like Arsenal. The exhibitions of Willian and Aubameyang were too much for the London club, who still left their positive point.
And it wasn't just the return of a historic team, but also Michael Hector's Premier League debut. Something that would go unnoticed if it wasn't for the long and tedious path of the Jamaican CB, who at 28 has left an endless string of teams.
As ProFootballDB recalled, Hector has the European record of loans. The player has been out on loan 13 times since he signed for Reading in 2009.
His career, in fact, has led him to all the divisions in England from the sixth division; a past that may recall that of a Premier League star like Jamie Vardy, who this Sunday surpassed the goals of Drogba.
Through Instagram, Hector showed his happiness: "I'm proud to finally make my debut in the premier league. I know it wasn't the performance I wanted or the team wanted but can promise we can and will play a lot better".