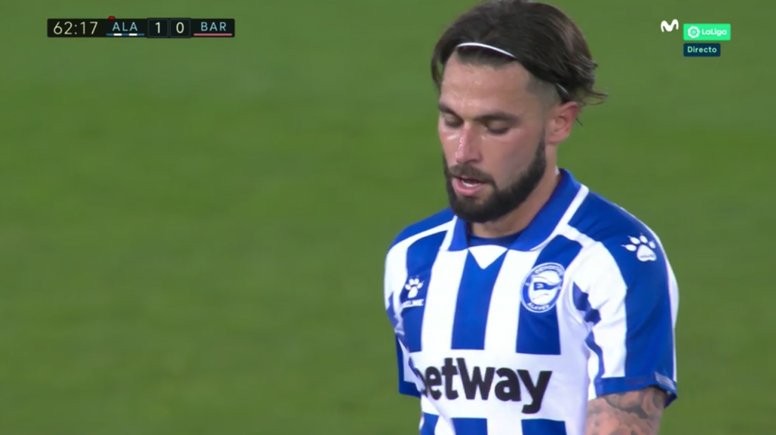 Jota Peleteiro 'helped' Barca with red card before 1-1
Alavés resisted in the second half against Barcelona. A goal from Rioja after a mistake from Neto put the hosts in front in the first half and Machín's men managed to stay in front in the 60th minute.
In the second-half, Barca dominated, but they couldn't find a goal. And after the 60th minute, Alavés made it somewhat easier for the visitors.
Jota Peleteiro was sent off after getting a second yellow. And he had one from the 15th minute, but Pablo Machín didn't see it necessary to take him off and he ended up regretting it.
The Alavés player got his second yellow for a foul on Piqué in attack. The attacker lifted his boot too high on the centre-back and Hernández Hernández didn't have any doubts to first show the yellow card, and then the red.
The hosts were left with 10 men in the 62nd minute and in the 63rd, they had already lost their advantage through Griezmann's goal.