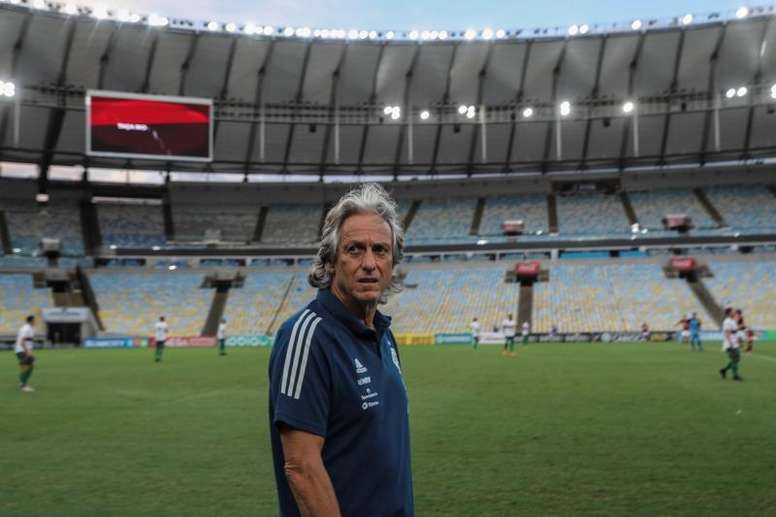 Jorge Jesus, praised on his return to Benfica
Jorge Jesus, who turns 66 this week, landed at Tires airfield in the municipality of Cascais, near Lisbon, at around midday this Tuesday, on a flight that also included the President of Benfica, Luís Filipe Vieira.
Vieira went to Brazil to pick up the coach, who leaves Flamengo to return to train the club five years after his departure in a return that has generated enormous interest in Portugal, with his return even broadcast live on some television channels.
Also travelling with the coach were his son Mauro, and his lawyer, Luís Miguel Henrique, who underwent a COVID-19 test before getting into a car to go to Lisbon.
The coach is seen as the club's great hope to come back and win back the league, and this has been demonstrated by the dozens of fans who have displayed large banners to welcome him.
According to the Portuguese sports press, his contract will last for three seasons and will bring in eight million euros a year.