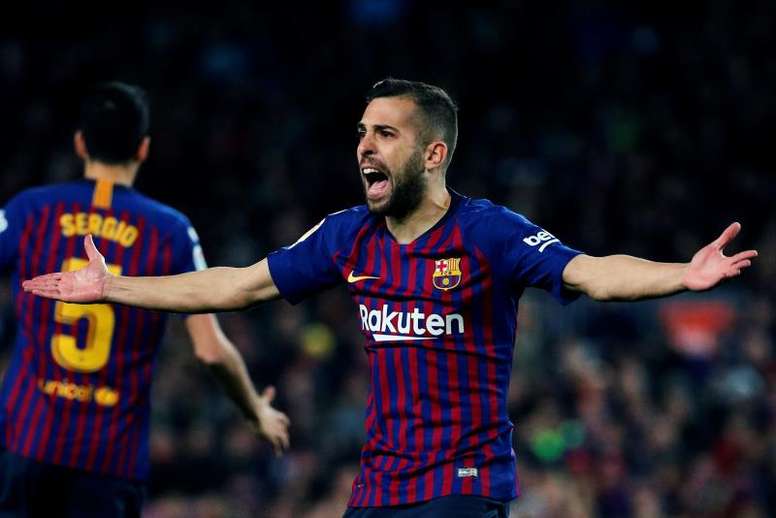 Jordi Alba's outstanding season was knocked out cold
Jordi Alba asked for the renewal of his contract in Ernesto Valverde's team, and Josep Maria Bartomeu gave him the reward for so much commitment and the great level demonstrated in his time as a Barcelona player.
With the contract extension he continued demonstrating that he is defitnitely part of the backbone of Barcelona, as he's been having some of his best performances of his sporting career.
And the numbers prove it. 54 games, 49 as a starting player, three goals and 16 assists make a statistical record since he started in the Gimnàstic of Tarragona with as a 19 year old.
However, his poor performance against Liverpool has cost him, and Barcelona fans have even put some of the blame of the poor result on him. In addition, Carlos Soler surprised him with his run and he was unable to catch him, as Jordi Alba is known to not stand out for his speed.
The number of matches he played have taken their toll and, in the end, the season ended badly when it did not start that way at all. Jordi Alba is one of those most affected at the end of this campaign.