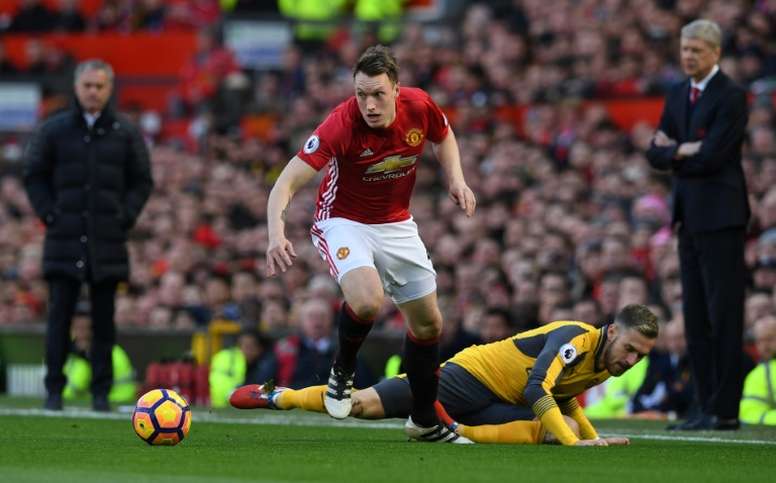 Jones can get back in England squad, says Mourinho
A succession of injuries saw Jones miss almost 11 months of football until he started the 3-1 victory over Swansea in November.
Since playing for the first time this season in south Wales, Jones has been ever-present in the Manchester United side in the Premier League.
Jose Mourinho praised the 24-year-old and believes that he can regain his place in the England side.
"Jones is doing this season much better than in the previous two seasons and he's giving hope to everyone that he can be back to normality," Mourinho said.
"And who knows? Be back to the national team, be a firm choice at Manchester United, because he's doing very well".
The United boss added: "I'm surprised because even with me he had these injuries that stopped him for a long time.
"But he was recovering first with people we trust in the medical department and then he was working really hard with one of my guys, Carlos Lalin, for around three weeks before he joined us and he had a big improvement in his physical condition.
"Now he looks fresh and sharp and fast, agile. I think he had a big evolution and I think he played seven matches.
"Seven matches from Jones, I don't remember when he last did that".