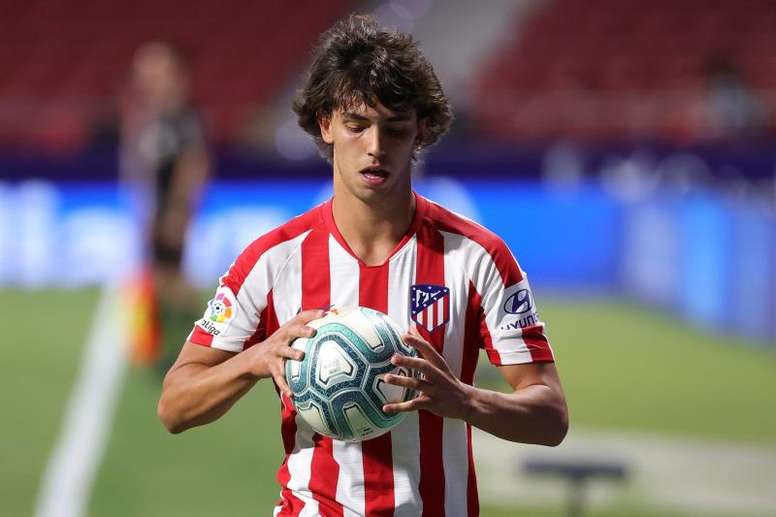 "Joao Félix will give a lot to Atlético in the future... if it isn't in this Champions League"
Last summer, Joao Félix became the most expensive signing in the history of Atlético Madrid. His first year, until now, has not matched the price paid.
From Portugal, they do not doubt him and are sure that he will triumph in the Atlético ranks. This is the opinion of Nuno Gomes, Benfica legend and one of the best Portuguese internationals of the 21st century.
"The demand is great because there was a transfer of millions and by paying that price people expect him to decide all the games, but it is not so. He is only 20 years old and he will give a lot to Atlético in the future... if not in this Champions League", Nuno Gomes told 'Marca'.
The ex-forward recalls the first time he saw Joao Félix. "I saw that I was in front of a different kid, with a lot of technical quality, always ahead and with very good vision. And he was competing against older opponents, I didn't take long to realise that he would be a top player", he said.
"All his coaches were convinced of his talent, he could play in many positions, practically all of them from midfield to forward. We were waiting for him to turn 18 so that he could sign a professional contract in order to assure us of him, but we didn't know that they would take him away so soon", Nuno Gomes lamented.
The ex-forward explained that "one of his characteristics that makes him different is that he knows how to deal with pressure. He understands the game in the same way, that's why his legs didn't shake when halfway through his first season at Benfica the coach who knew him arrived and started to put him on. He had six spectacular months".